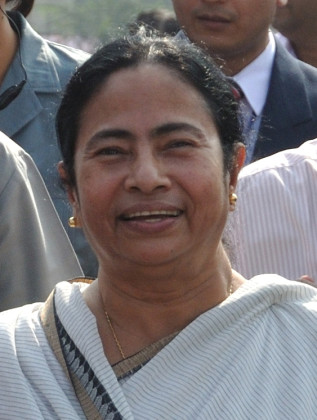 Kolkata: West Bengal Chief Minister Mamata Banerjee today waxed eloquent about the doctors and research scholars and highlighted the work done in the health sector in the past seven years.
Speaking at the convocation ceremony of West Bengal Health University, Ms Banerjee said the dream of many research scholars will come true today. " The convocation is a special day for many. Hard work and sacrifice of several years bears fruit on this day. Your continuous efforts will be honoured. My best wishes to all, " she stated.
" The merit of Bengali students is unmatched elsewhere in the country. The health infrastructure of Bengal is also unparalleled. I have written to the Centre about the lapses in NEET papers. How can there be mistakes in the question paper that will determine the future of lakhs of students? This must be pursued, " she stated.
" We are proud of our doctors and nurses. 42 new multi super speciality hospitals have been set up. 16 Mother and Child Hubs have been set up. 78 SNCUs and 307 SNSUs have been set up. 115 fair price medicine shops. 85 fair price diagnostic centres. ICCU, HDUs set up in districts, " the Chief Minister informed.
" We provide free treatment in hospitals. Even people from other States are coming to Bengal for treatment. From Rs 700 crore the health budget has increased to Rs 8000 crore in seven years. 99 percent of doctors are honest and hard-working. For the wrong actions of just on percent the entire fraternity has to bear the brunt, " she said.
" We must keep our heads held high and work for the people. Institutional delivery rate has increased from 65 percent to 95 percent in six years. We have increased seats in medical colleges by 1400, 9 new medical colleges have been set up. I encourage my new generation to take up research there are many unexplored avenues. Cancer cure is still not available, high blood sugar is becoming a concern. Research will only take the medical field forward, " she added.
" Bengal will become the best in the world. One day people will say the health infrastructure in Bengal is the best, " Ms Banerjee iterated.
7 comment(s) on Doctors our pride: WB CM Mamata Banerjee