Doctors should serve the society with full dedication: Anupriya Patel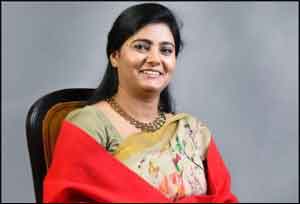 Chitrakoot: Union minister of state for Health and Family welfare Anupriya Patel has urged from doctors fraternity that they should serve the society with full dedication.
After unveiling statue of Sardar Vallabh Bha Patel here at Patel tri-junction on Monday, Ms Patel said every eligible candidate should get all benefits of government schemes. She instructed concerned officers to provide all medical facility given by the government.
Ms Patel was here on one day visit and she took a review meeting with government officials and public representatives. She also warned some of them to change their working culture for betterment.
Union minister said all government officials should be accountable to the public. Local MP Bairo Prasad Mishra also raised some issues regarding the behaviour of health officials following which Ms Patel issued directives to improve the behaviour towards the public.