Doctors strike: Madras Medical College Dean appears before Madras HC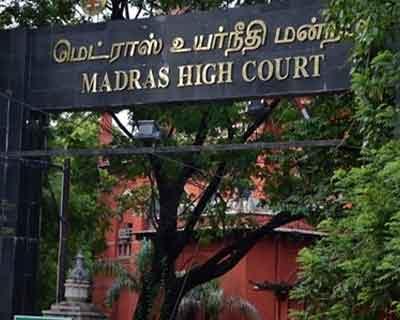 Chennai: The Dean (in-charge) of Madras Medical College (MMC) appeared before the Madras High Court in connection with a petition filed with regard to the doctors strike.
When the petition by one C Kumaran, came up for hearing, Justice N Kirubakaran appreciated the efforts taken by Dean K Narayanaswamy, for defusing the situation and also dispensed with his further appearance in the case.
The judge then directed the state government to file a reply on the whereabouts of higher police officials at the time of the strike, and posted the matter to April 4.
The petitioner had sought a direction from the Court to the authorities to take appropriate action against the students, duty doctors and house surgeons for not attending the patients at Rajiv Gandhi Government General hospital, from March 16.
On March 16, house surgeons and several medical college students staged a road roko outside the hospital to protest the alleged attack on a duty doctor by a patients relative.
Earlier, the Judge had directed the Tamil Nadu government to take steps to defuse the strike and ensure that the patients were accorded proper treatment.
It had also ordered the Dean to appear before it in this regard.