Doctors to Pay Upto Rs 2 crore if breaking Compulsory Bond Service in Army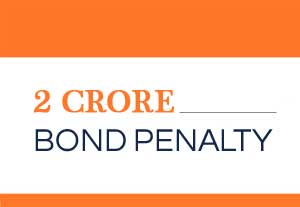 New Delhi: To prevent its medical practitioners from leaving the armed forces and joining the private sector, the army is likely to increase the bond amount to as high as Rs 2 crore according to recent media reports.
The government is planning to increase the bond amount, to dissuade AFMC passouts from leaving armed force services and ensuring retention of best talent for medical services in the army
The matter of retention of doctors in the armed forces was indeed brought up in the recent report of the Estimates committee on Ex-Servicemen Contributory Health Scheme' pertaining to the Ministry of Defense (Department of Ex-Servicemen Welfare)
The Committee also note that though the bond amount has been revised as students found it relatively convenient to pay a lesser amount to move to lucrative medical practices, the high stress and hazardous working environment involving service by MO's in remote areas, bad terrains and war zones at a pay lower than that being offered in private corporate hospitals and no further avenues of upgrading of education after MBBS for 7 years of services in case of Short Service Commission and 4 years in case of permanent commissioned cannot be overlooked as major deterrents for MBBS students to serve in the Armed Forces Medical Services.
The government, on the other hand, replied to the observation stating that Ample opportunities are available for Post Graduation (specialization) for Short Service Commissioned officers in AFMS on completion of minimum mandatory service period as given below :
a) Between 4-7 years of service eligible for applying for DNB course.
b) Between 7-10 years services eligible for applying for MD/MS courses
c) After completion of SSC tenure, an officer can also apply for PG seats as an ex-SSC officer
However, officials in the government familiar with the matter have informed
Hindustan Times
that the panel doctors who want to quit the military after being trained at the Pune-based Armed Forces Medical College (AFMC) should pay an exit bond of up to Rs 2 crore. As per the media report, this would be as follows


Increasing the bond amount for those who leave the armed forces after an undergraduate course from current Rs 25 lakh to Rs 1 crore


Increasing the bond amount for those who leave the armed forces after a postgraduate course from current Rs 28 lakh to Rs 2 crore


As per norms, students who study at the prestigious Armed force Medical College serve as military doctors for at least 14 years (short-service commission) or at least 20 years (permanent commission) after graduating. The defense has been seeing a rising degree of attrition of doctors who find it easier to pay the penalty of the bond amount and move to the private sector.
In its recent report, the Committee also note that in order to overcome the deficiency in AFMS, doctors are being recruited from the Civil in addition to the intake from AFMS. The Committee desire that necessary steps for recruitment be taken expeditiously to overcome the deficiency of manpower in AFM. The committee also pulled up AFMC stating that there has been no periodic upward revision in the sanctioned intake from the AFMC