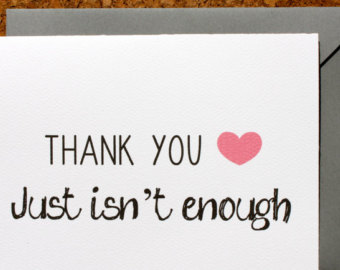 SRINAGAR: They have proved to be the unsung heroes: doctors in various hospitals of the Kashmir Valley have been working day and night, without proper food, facilities and beyond their rosters to treat those injured in the ongoing violence.
At the Shri Maharaha Hari Singh (SMHS) hospital here, there are at least 25 doctors who are working beyond their shift hours.
As the number of admissions continues to rise, the emergency ward of the hospital keeps on reverberating with pro-freedom slogans every time a new patient is brought in. The doctors manage to attend to the patient with the help of volunteers who control the "angry" mob.
................................ Advertisement ................................
"In the first four days, we received an injured person every 15 minutes. The scenes were horrifying. They would be drenched in blood and people would start shouting slogans as they were brought in," a doctor whom IANS spoke to said on condition of anonymity.
................................ Advertisement ................................
"I have been in the hospital since (last) Friday and I have been home only once to change my dirty clothes," he added.
At the Sher-I-Kashmir Institute of Medical Sciences, Bemina, volunteer Ilyas Khan, who was distributing food to doctors and attendants said: "I have never seen such scenes before; not even during (the 2014) floods when there was nothing to eat."
"The doctors — even the seniormost — are dependent on our langar for their two meals of their day," Khan added.
Khan also said that he had seen some doctors who have been working since day one of unrest when Hizbul commander Burhan Wani was killed on July 8 and over 40 people were killed in clashes between security forces and protesters throughout the Valley.
Yasmeen, a surgeon at SMHS, told IANS that her last six days at the hospital have been the scariest of her life.
"I saw patients dying at large. At least four young boys died in front of me on day 1. I was terrified at first," she said.
"But, after I saw the enthusiasm in people, I could not stop working. It has been the toughest period of my life so far," she added.
Dozens of young people, hit in their eyes by shots fired from pellet guns, have been admitted to the SKIMS ophthalmology ward.
"Most of them won't ever again be able to see. This is painful to imagine. They are young people. They have a life to live ahead," an ophthalmologist told IANS on condition of anonymity.
Aijaz Ahmad, a young doctor at SMHS, is in a hurry to attend an injured person. Ahmad looks tired. He has not slept for the last few days, he said.
"It is better to invest that time here in the su
Meghna A Singhania is the founder and Editor-in-Chief at Medical Dialogues. An Economics graduate from Delhi University and a post graduate from London School of Economics and Political Science, her key research interest lies in health economics, and policy making in health and medical sector in the country.
She can be contacted at meghna@medicaldialogues.in.
Contact no. 011-43720751
1 comment(s) on Doctors work tirelessly, beyond shifts treating injured at Valley hospitals