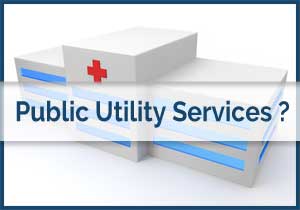 If a hospital ( even private) is under the classification of Public Utility Service under the  Industrial Disputes Act, then a six-week notice is required for a person employed in a public utility service to go on strike
Kerala: Raising the issue of whether the staff employed in a hospital can go on strike or not, the High court recently directed the state government to clarify whether hospital service is classified as a public utility service under the Industrial Disputes Act or not.
The high court was responding to a public interest litigation (PIL) that was recently filed with the court seeking a ban on the strike by nurses. It is reported that thousands of nurses under the umbrella of United Nurses Association have been strike outside KVM hospital demanding better pay and working conditions, implementation of the three-shift system and the reinstatement of two colleagues. The nurses body has further threatened to go on a statewide strike from March 5, 2018 if their demands are not met.
Opposing the strike, a PIL was filed with the high court stating that The strike declared by UNA violates the right to life of the general public that is ensured under Article 21 of the Constitution and would have a significant adverse impact on healthcare services in the state resulting in closure of emergency rooms, operation theatres, intensive care units, dialysis units, etc.
Responding to the plea, the court questioned whether a hospital would come under  Industrial Disputes Act as a public utility service or not. A six-week notice is required for a person employed in a public utility service to go on strike, according to provisions of Industrial Disputes Act. Considering the PIL filed by A Sathyan, secretary of Forum for Social Justice in Thiruvananthapuram, the court has issued a directive to send a notice to United Nurses Association (UNA) reports TOI.
"If government fails to address our issues, we will launch an indefinite strike in private sector hospitals," said UNA state treasurer Bibin Paul. Private sector in the state handles around 70 percent of the patient load
Meanwhile, the Kerala Private Hospital Association (KPHA) has announced that it is going to respond to the strike by deploying 'efficient' nurses from other states in place of the striking nurse
9 comment(s) on Does Hospital fall under category of Public Utility Service: Court Questions Govt