Dr Agarwal's Eye Hospital to invest Rs 600 crore for expansion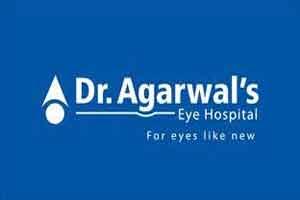 CHENNAI: As part of its expansion plans, Dr Agarwal's Eye Hospital will invest about Rs 600 crore by 2018 to increase operations in the country and abroad.

The Chennai-based firm has about 60 centres of which 15 are overseas and the rest in India.

"As part of our Mission 2020 programme, we plan to have 50 overseas centres and 150 in India. We will be making investments in two tranches. Rs 300 crore will be invested immediately and another Rs 300 crore by 2018", CMD of Dr Agarwal's Eye Hospital Amar Agarwal told reporters here.

Elaborating on the plan, he said the hospital would meet the fund requirement through "internal accruels" and "private equity".

The company aims to become a pan-India player and is also looking to strengthen its presence in Africa besides foraying in the Middle-East and South-East Asia under the expansion plan.

On top line revenues, he said by March 2016, the company would report Rs 500 crore and it would be Rs 1,000 crore by 2020.

"By March 2016 we are targeting revenue of about Rs 500 crore. By 2020, we expect to reach Rs 1,000 crore with EBITDA of 25 per cent plus", he said.

The hospital on an average handles 10,000 patients a day and performs 10,000 surgeries a month at its 60 locations.

India has about 12 million visually impaired people including seven million suffering from cataract, he added.