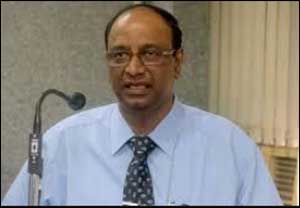 New Delhi: Dr BD Athani has been given the charge as the Director General of Health Services "with full powers" after Dr. Jagdish Prasad who held the post proceeded on earned leave for 15 days, according to an official order.
Dr. Athani joined the Directorate General of Health Services (DGHS) as a special director in 2015. Earlier, he served as the medical superintendent of Safdarjung Hospital.
"The competent authority has decided to assign the charge of the post of DGHS with full powers to Dr. B D Athani, presently posted as Spl. DGHS," the official order read.
0 comment(s) on Dr BD Athani given charge as Director General of Health Services