Dr Dang's diagnostic centre shifts to a new location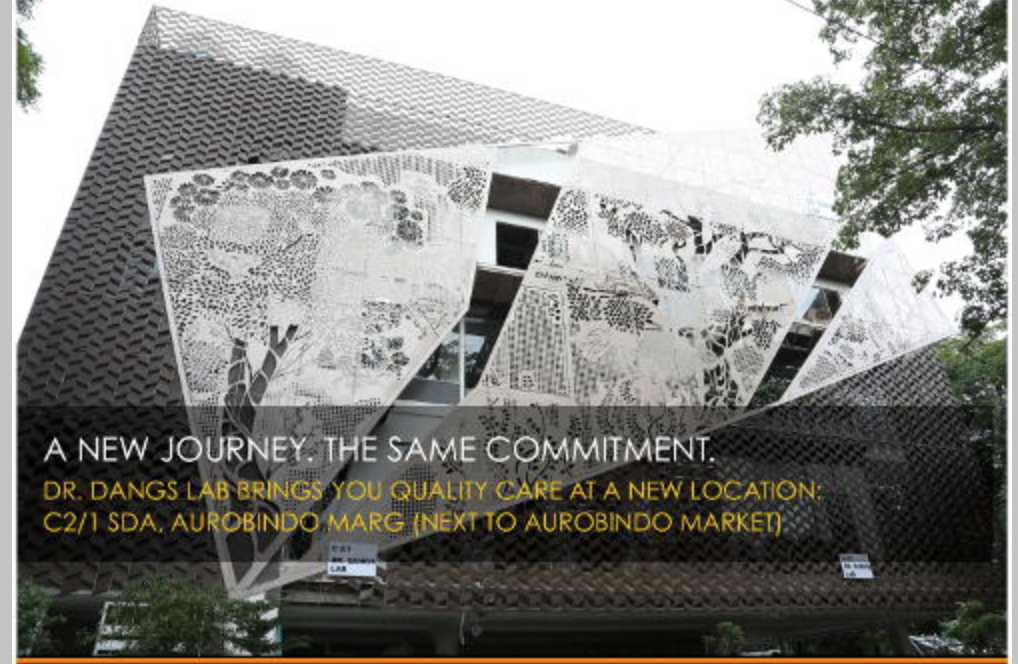 After receiving the legal wrath of the apex court, Dr Dang's pathological lab has now found its new location at Aurbindo Marg, next to the Aurbindo market
Dr Dang's diagnostic centre is reported to have shifted to a new address at SDA flats in Aurbindo Marg, next to the Aurbindo market-a prime area of South Delhi. Their (Dr Dang's pathological lab) earlier location was in a complicated residential area.
Even though in a recent judgment passed by the Delhi High Court-  the Delhi high Court has quashed the petition demanding the closure of all medical facilities, diagnostic centers, path labs, nursing homes and similar kind of other institutions in residential areas, the apex court had legally directed Dr Dang's lab to be shifted.
According to the supervising bench at the Supreme Court, the lab is reported to be inflicting well being hazards, as well as creating air and sound pollution in the area.
A bench of justices S Gopala Gowda and A Nagappan had earlier ordered the authorities to seal the premises being run at south Delhi's posh Hauz Khas locality from 1995 and file a compliance report.
The courtroom was listening to a plea by Anirudh Kumar who had contended that it has grow to be utterly unimaginable for him to reside on the second flooring of the premises because of the sound and air pollution brought on by the centre. Read
Also
You can read a copy of the judgement here
dr dang judgement
The judgement is of utmost importance as it led to a PIL for the closure of diagnostic centres and nursing homes in residential colonies of Delhi. The high court, however, intervened and  maintained that the decision  in the above mentioned case was pertaining only to the facts and parties mentioned in the said case and cannot be generalized as a principle to all medical establishments which may be in residential colonies.
Read Also