Dr KS Chugh, father of Nephrology in India, dies at 85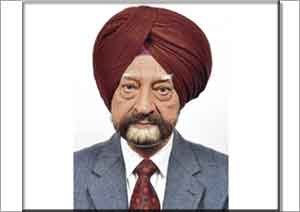 Chandigarh: Dr Kirpal Singh Chugh, who was fondly called the 'father of nephrology in India', passed away at the age of 85.
Chugh was suffering from blood cancer since last two years and was admitted to the Postgraduate Institute of Medical Education and Research (PGIMER) here a few days ago, his family said.
He is survived by his wife Harjeet Chugh (80 and two sons -- Sumeet and Sumant, both doctors and settled in the US.
"My father has admitted to PGIMER a few days ago and he passed away today. His cremation will take place at 12 p.m.here tomorrow," Sumeet said.
Chugh was an emeritus professor and former head of the department of nephrology at the PGIMER. He was a recipient of several national and international awards, including the Padma Shri, the fourth highest civilian award, in 2000, the PGIMER said in a release.
Sumeet recalled a few last messages of his father, one of which was for the medical fraternity, where he said: "The real message is maintaining high standards of honesty, integrity and objectivity which are critical to scientific progress."
The PGIMER said Chugh's demise is "a great loss to the super specialty of nephrology".
"The International Society of Nephrology had acknowledged the pioneering work and outstanding contributions of Dr Chugh and had included him amongst 50 legends in nephrology," it said in the release.