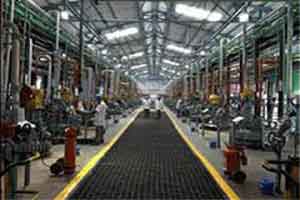 Expects 2 more drugs to go for approvals before 2018
Hyderabad based Dr Reddy's Laboratories has currently filed its application for approval on 18 new drugs. This development includes the NDAs filed with the US Food and Drug Administration ) USFDA. The company follows a hybrid research and development model both in-house and virtual (outsourcing its operations, subject to supervision of strategic and project management functions), according to a filing with Securities and Exchanges Commission. It is also expecting 2 more drugs to go for approvals by 2018. According to a statement issued by the company, there are 18 active products in the Proprietary Products development pipeline of Dr Reddy's Laboratories under various stages of development.
"We have filed 3 NDAs for products from this pipeline, two in March, 2015 and one in April, 2015, all under section 505 (b)(2) of the US Federal Food, Drug and Cosmetic Act," the filing said.
The three NDAs it filed with FDA — DFD-01, DFD-09, DFN-11 — are focused on developing and commercializing therapies in dermatology and neurology.
DFD-01 is intended for the treatment of patients suffering from psoriasis and DFD-09 is for the treatment of rosacea.
DFN-11 is a drug device combination product intended to treat acute migraine episodes.
DFN-02 (for treatment of migraines, with or without aura) is expected to go for approval from US FDA in 2018, DFD-06 which is being developed for treatment of moderate psoriasis affecting up to 20 per cent of the body surface area in patients 18 years of age or older may seek approval from the US regulator by next year, the company said.
"Our principal research laboratory is based in Hyderabad, India. As of March 31, 2015, we employed a total of 152 scientists, including 30 scientists who held Ph.D. degrees, across all of this segment's locations.
"Our research strategy focuses on discovery of new molecular targets, designing of screening assays to screen promising molecules and developing novel formulations of currently marketed drugs or combinations thereof to address unmet medical needs," it further said.
0 comment(s) on Dr Reddy's confirms work-in-progresss for 18 new drug applications