Dr Reddy's ties up with Amgen to market three drugs in India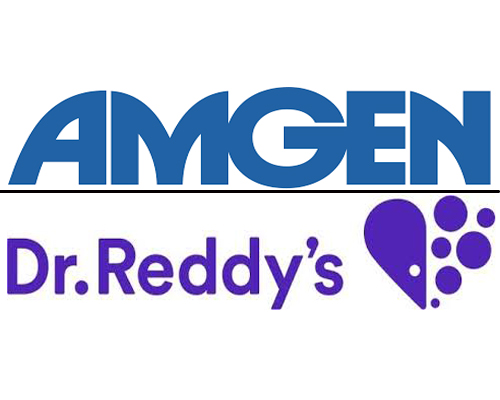 NEW DELHI: Dr Reddy's Laboratories on Thursday said it has inked a pact with US-based biotechnology firm Amgen to market its three drugs used to treat heart diseases and cancer in India.

The Hyderabad-based firm said it has entered into a strategic collaboration with Amgen to market and distribute three Amgen medicines in India in oncology and cardiology, Dr Reddy's Laboratories said in a statement.

Under the terms of the collaboration, Dr Reddy's shall undertake a full range of regulatory and commercial services to seek approval and launch the three drugs Kyprolis, Blincyto and Repatha in India.

"The collaboration leverages capabilities of both companies, combining three of Amgen's innovative therapies with Dr Reddy's deep understanding of patient and physician needs in India," the company said.

Dr Reddy's Executive Vice-President and Head of India Business & Global Business Development Alok Sonig said that addressing significant unmet need of patients in oncology and cardiovascular is a key area in India and, therefore, a priority for Dr Reddy's.

"We are pleased to be joining forces with Dr Reddy's Laboratories in order to make Amgen's innovative medicines available to patients in India," Amgen VP and General Manager, Japan Asia Pacific Region, Penny Wan said.

Dr Reddy's is a Hydrabad based Multinational pharmaceutical company having more than 90 medications, 160 APIs for drug manufacture, critical care, diagnostic we well as biotechnology products. AMGen is the biggest independent biopharmaceutical firm on the world.