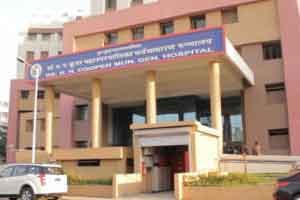 A medical college may soon be established on the grounds in Mumbai, if Dr RN Cooper Hospital has its way with the Medical Council of India. At this stage, the hospital has received the central government approval, and is currently under mandatory inspection by the Medical Council of India. The hospital was recently upgraded and revamped on a large scale in the last two years- a notable factor so as to get the permission from the central government authorities.
The new infrastructure laid down at the medical college will accommodate 150 students and if they get an early MCI approval, they are slated to begin admissions from this academic year only. Mumbai will finally get its first, affordable new medical college after a long wait. It will also add to current pool of 2500 MBBS seats in the city, located in the Mumbai suburbs.
The infrastructure framework has been laid down by the hospital, set to appoint a teaching and non-teaching staff of 150 members at present. 22 seats – will be reserved under the government category, the rest 138 will remain open to the general category.
0 comment(s) on Dr RN Cooper Hospital gets the central government nod to set up a medical college