Delhi : Noted urologist, Dr Satya Prakash Yadav has been elected the new president of North zone chapter of Urological Society of India (NZUSI) at Agra. Dr Yadav was declared President-elect at a three-day annual conference held under auspices of Agra Urology Association.
Giving this information, Dr Anil Goel, who is Dr Yadav's predecessor, said that Dr Yadav has been a household name of urological surgery, for his pioneering contribution as a clinician, teacher and researcher in India's premier medical institutions for 32 years. "I hope that under his leadership, NZUSI will win many accolades," he said, adding, "His tenure would begin from October 2017 for one year. North Zone chapter of Urological Society of India (NZUSI) covers Jammu and Kashmir, Himachal Pradesh, Punjab, Chandigarh, Haryana, Uttarakhand and Uttar Pradesh, besides Delhi and Rajasthan."
Sexagenarian Dr. Yadav, Managing Director of Pushpanjali Hospital, Gurgaon with more than 32 years of specialization in Urology, had twice been included in Limca Book of Records (2011 and 2016) for rare prostate surgeries.
................................ Advertisement ................................
Expressing pride and pleasure on his appointment, Dr Yadav said that he would try his best to improve the research, diagnosis and treatment techniques in urology as he had been involved in basic and clinical research throughout his career. He congratulated the other winners, and expressed hope of working together as a team. He highlighted that they would try to implement the objectives of the society with renewed zeal and enthusiasm, which in turn would assure uniform practices across North India.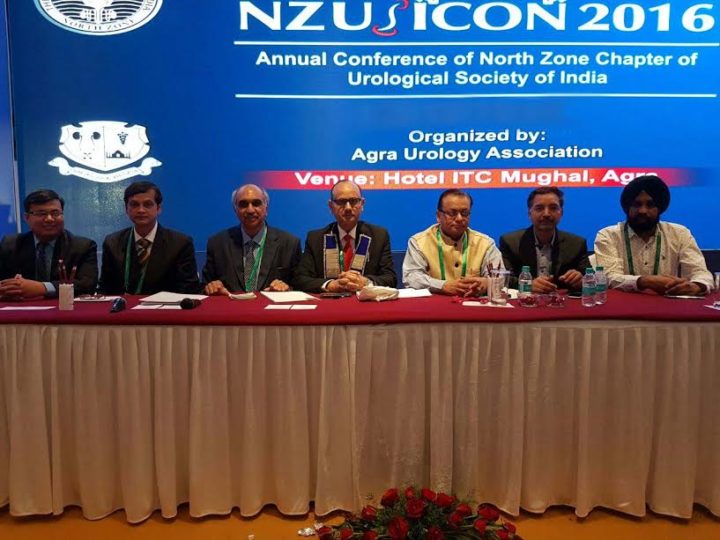 ................................ Advertisement ................................
Incidentally, the NZUSI annual conference, kicked off with Dr Yadav's first moderator of the Live Surgery workshop on Endourology. On the next day, he gave his video presentation on Retrocaval Ureter Laproscopic Management and said that Retrocaval Ureter was a rare congenital urologic anomaly. "It occurs as the consequences of the persistence of the posterior cardinal Veins during embryologic development. Traditionally it has been managed by open surgical technique, but now we report our experience of management of retrocaval ureter by transperitoneal laproscopic technique," he said in his presentation there, adding, "Retrocaval ureter is a rare cause of upper ureteric obstruction which can be managed successfully with minimally invasive laproscopic techniques. It offers advantage of lesser postoperative pain, short hospital stay and early recovery."
Studied at Indraprastha College for Women (Delhi University), completed in year 2014. Currently working with Medical Dialogues, a online Medical news paper dedicated for healthcare Professionals.
3 comment(s) on Dr Satya Prakash Yadav appointed president of Urological Society of India northzone