Dr Sushil Shah, Founder of Metropolis Healthcare Awarded with Madhav Award 2016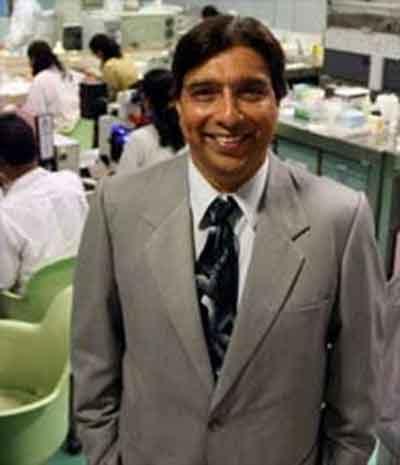 Dr. Sushil Shah, Chairman and Founder, Metropolis Healthcare Ltd., was awarded the prestigious Madhav Award for his significant contribution to the pathology industry. The award was bestowed by The Scindia School during their annual celebrations. The award was presented by Jyotirao Scindia, President of the Board of Governors of The Scindia School and Member of Parliament along with the Chief Guest, Mr. Ratan Tata in Gwalior, India. The Madhav Award is held annually by The Scindia School to honor achievements of the Old Boys (alumni) and their strong bond with the alma mater.
Dr. Shah was honoured for his pursuit towards a vision of a consolidated diagnostic industry in India. His academic vision and an overarching scientific outlook are the major driving forces behind Metropolis Healthcare's success. The company's DNA for quality comes from Dr. Shah's acute focus on quality lab processes and customer care. Today, Metropolis is a leading healthcare brand, catering to over 200,000 doctors, laboratories and hospitals, processing more than 30 million tests annually.
On winning the award, Dr. Shah said, "It is an honour to receive The Madhav Award from my alma mater. This award is not just a testament for the hard work we put in here at Metropolis Healthcare but also will serve as an inspiration to the existing students of The Scindia School. I truly believe that integrity, ethic and hard work pay off no matter what you do."
The Madhav Awards were initiated in 1984 to recognize an eminent Old Boy every year and was named after HH Maharaja Madhavrao Scindia I. It was first given away in 1984 and the recipient was the prominent statesman Mr. Natwar Singh, Former Minister of External Affairs of India. Some of the other prominent personalities honoured by the Madhav Awards have been Shiv Shankar Menon, Vinay Kumar Modi, Anurag Kashyap, Lord Amir Ali Bhatia, and Ramesh Chauhan among others.