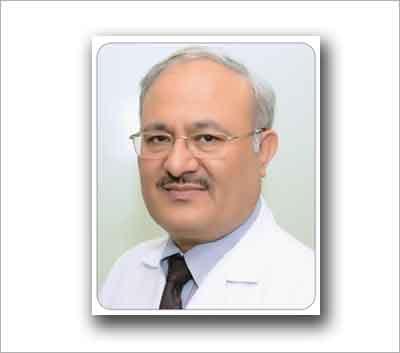 New Delhi: Dr Virender S Sangwan of L V Prasad Eye Institute has won the Medical Sciences Clinical Research Award of the Sun Pharma Science Foundation for his work on stem cell-based treatment for damaged corneas.
The Sun Pharma Science Foundation felicitated the ward. The awards were given in two categories — Sun Pharma Research Awards for outstanding scientists and Sun Pharma Science Scholar Awards for young researchers.
Sun Pharma Science Foundation Chairman Virander S Chauhan said: "Our goal is to create an impetus to promote medical and pharmaceutical research in India by rewarding excellence and identifying sources of knowledge and expertise."
The Sun Pharma Science Foundation, a non-profit organisation promoting scientific research, recognises and rewards excellence in original research work in medical and pharmaceutical sciences in the country.
Dr Virender Singh Sangwan has done his MS Ophthalmology from Maharshi Dayanand University, Haryana. He has completed his fellowship in Cornea & Anterior Segment at L V Prasad Eye Institute, and a fellowship in Immunology & Uveitis Services at Harvard Medical School, USA, before joining LVPEI. He has worked as a Field Medical Director at ORBIS International, Inc., New York, and Chief Fellow, Immunology & Uveitis service at Harvard Medical School, Boston. He is also an Adjunct Associate Professor of Ophthalmology, University of Rochester, New York, USA.
Dr Sangwan has received several prestigious awards including the Shanti Swaroop Bhatnagar Award 2006 and the Biotech Products and Process Development and Commercialization Award 2007 from the Government of India. He has published several papers in peer-reviewed journals, presented widely and served as faculty for workshops and instruction courses on uveitis, limbal stem cell deficiency and limbal stem cell transplantation, nationally and internationally.
He is a reviewer for the Indian Journal of Ophthalmology, Cornea, Comprehensive Ophthalmology Update and Clinical & Experimental Ophthalmology. He is the founder secretary of the Asia Cornea Society and Vice-President, Uveitis Society of India. He is also founder secretary/ treasurer of Uveitis Society of India and the LVPEI Alumni Association.
0 comment(s) on Dr Virender S Sangwan of L V Prasad Eye Institute Bags Sun Pharma Award