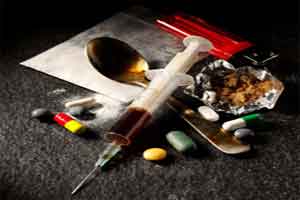 Funded by the Indian Council of Medical Research (ICMR), a detailed survey is likely to be carried out to find out the deep extent of drug abuse in Punjab. Three government medical colleges, including Rajindra Hospital, Patiala, have been involved in the process.
The initiative come under the direct purview of Dr Ajit Avasthi, head of the psychiatry department, Post Graduate Institute of Medical Education Research (PGIMER), Chandigarh, who is also the ICMR's principal investigator in the region.
Taking cognizance of the prevailing situation in the state, the Punjab and Haryana high court have noted that Punjab was the motherland of drug problem after public interest litigation (PIL) was filed in the matter.
................................ Advertisement ................................
The three government medical colleges have been entrusted with the exact task of finding the exact prevalence and pattern of drug abuse in the state. The colleges involved —Rajindra Hospital, Patiala; Government Medical College, Amritsar and Guru Gobind Singh Medical College & Hospital, Faridkot —have equal responsibility as to the number of districts to be surveyed. At least one village and one urban constituency will be covered in each of the district
................................ Advertisement ................................
At the first stage of the survey process, a questionnaire and other paraphernalia for the survey will be identified. A period of three-four months has been allotted to complete the field work, including interviews of the affected people.
Head of the psychiatry department, Rajindra Hospital, Dr BS Sidhu told HT that they had been given the responsibility of carrying out the survey in seven districts of the state, including Barnala, Sangrur, Patiala, Ludhiana, Roopnagar, Mohali and Fatehgarh Sahib.
He said: "After training at the PGIMER, our field workers have already begun the preliminary survey in terms of identification of focus areas in these districts. Our researchers visited a few areas in Patiala yesterday."
He said the survey on drug abuse was always a challenging job since people don't actively come forward in sharing their problems. "The problem of drug abuse is rampant in the state, but it can't be quantified unless we carry out a thorough research work. Hopefully, this survey, a copy of which will be sent to state government, will throw some light on the problem. Alcoholism is a part of the overall drug abuse in the state in our survey," he added
0 comment(s) on Drug abuse in Punjab to be investigated