Dwarka Hospital's Wall collapses. Three presumed dead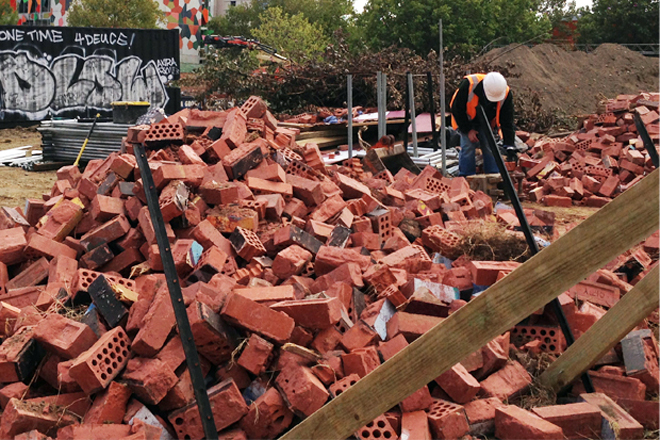 New Delhi: The basement wall of an under-construction hospital, has fallen in South West Delhi's Dwarka sector 6. As a result three are presumed to be dead and one worker is injured.The hospital is identified to be Human Care hospital by officials of Police Station, Dwarka South

According to Fire Department, they got a call about the incident at 11:55 PM following which five fire tenders were rushed to the spot. Fire fighters and police personnel soon launched the rescue efforts.
"The basement being built is around 40 feet deep. A makeshift wall was erected to keep the mud from collapsing, but that wall cracked and the debris fell on the four workers who were working on the spot," said R A Sanjeev, Deputy Commissioner of Police (South-West).

One of them managed to come out of the rubble while by the time two persons were brought out, they were dead. Rescue efforts are on to find the fourth one but the chances of his survival are bleak, police said.

"We have registered a case against the construction company for causing death due to negligence and other relevant sections of IPC," the officer said.