Understanding Ordinances at central, state level to combat acts of violence against healthcare service workers!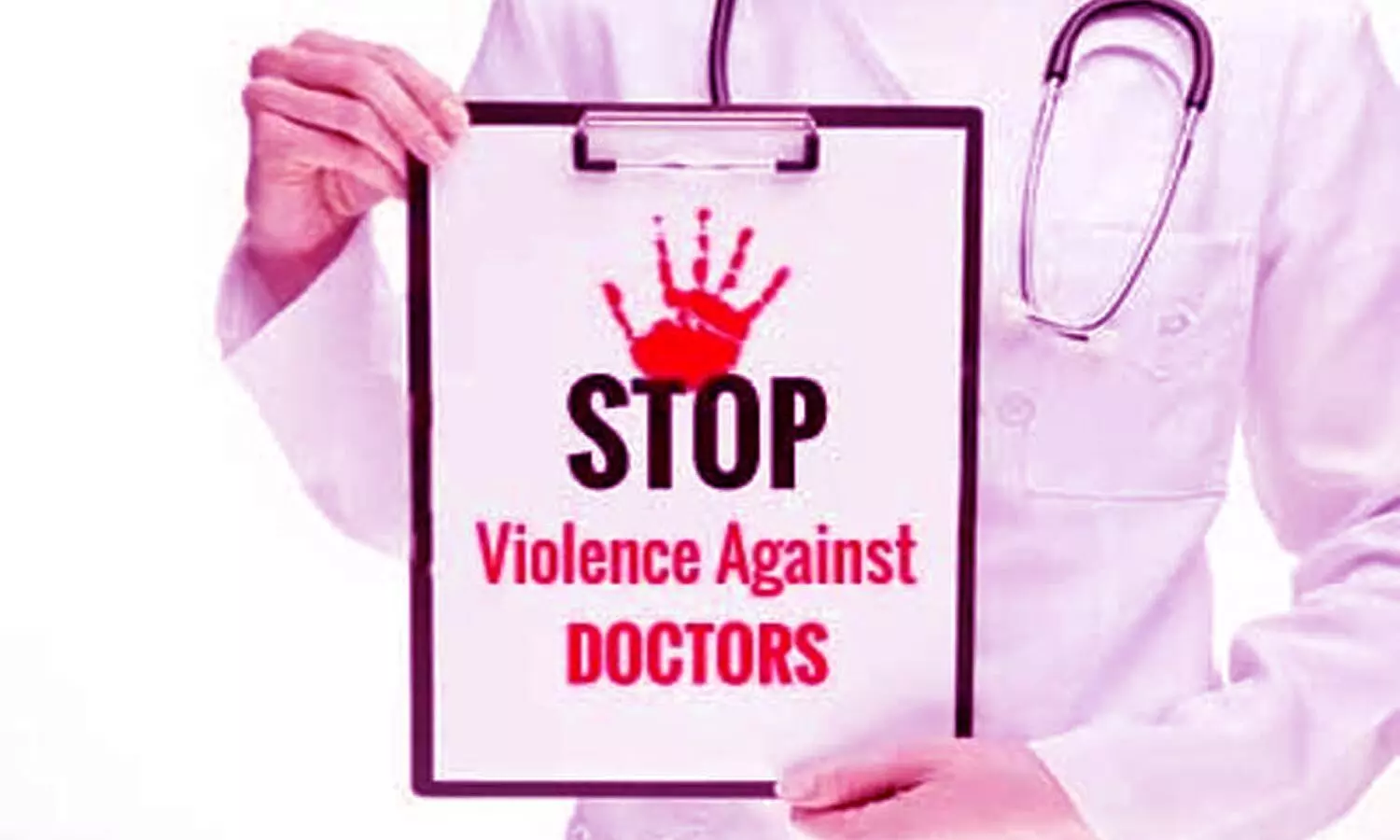 The healthcare service workers are our frontline warriors in combating the spread of Covid-19. They deserve our highest respect and encouragement at this moment rather than being harassed or being subjected to violence.
In the recent times, India has witnessed a series of unfortunate incidents of violence against the health care workers who are burning the midnight oil to save infinitely precious lives. Any such incidents of violence are reprehensible and require expeditious control and/or curtailment.
The Indian Medical Association in a recent letter had written to the Government demanding a special central law against violence on doctors, nurses, health care workers and hospitals in regards to COVID-19 pandemic.
Accordingly, central 'Epidemic Diseases (Amendment) Ordinance, 2020' ("Central Ordinance") was issued by the Legislative Department of Ministry of Law and Justice dated 22nd April, 2020 which necessitates certain amendments to the central Epidemic Diseases Act, 1897 ("Central Act").
It prohibits (a) 'act of violence' against 'healthcare service personnel' and (b) damage/loss to any 'property'. Anyone who commits or abets the commission of an 'act of violence' against a healthcare service personnel or abets or causes damage or loss to the property shall be punished with imprisonment for a term between three months to five years and with fine ranging from Rs. 50,000/- to Rs. 2,00,000/-.
The terms 'act of violence', 'healthcare service personnel' and 'property' have been newly inserted vide Central Ordinance. The term 'act of violence' in relation to health care personnel is an inclusive one and covers (a) harassment impacting the living or working conditions and preventing them from discharging duties; (b) harm, injury, hurt, intimidation or danger to their life; (c) obstruction or hindrance to such persons in discharge of their duty; (d) loss or damage to any property or documents in their custody. The term 'healthcare service personnel' is defined to mean a person who while carrying out his duties in relation to epidemic related responsibilities, may come in direct contact with affected patients and thereby is at the risk of being impacted by such disease, and includes (i) any public and clinical healthcare provider such as doctor, nurse, paramedical worker and community health worker; (ii) any person empowered under the Act to take measures to prevent the outbreak of the disease or spread thereof; and (iii) any person declared as such by the State government. The term 'property' is also inclusive and covers a clinical establishment, any facility identified for quarantine and isolation of patients during an epidemic, mobile medical unit and any other property in which a healthcare service personnel has direct interest in relation to epidemic.
Further, any 'grevious hurt' as defined in Section 320 of The Indian Penal Code, 1860 caused to a 'health care service personnel' in the act of violence is punishable with imprisonment for a term between six months and seven years and with fine ranging between Rs. 1,00,000/- to Rs. 5,00,000/-.
Such offences are cognizable and non-bailable. Further, strict timelines for investigation, inquiry/trial are specified such that no delays are encouraged.
It provides for composition of offence relating to violence against 'healthcare service personnel' with the permission of the Court. It also provides that in case of 'grievous hurt', the commission of the offence will be presumed unless the contrary is proved.
Additionally, the persons convicted for acts of violence against 'health care personnel' including for grievous hurt shall in addition to the punishment already prescribed be liable to pay compensation as any be determined by the Court for causing hurt or grievous hurt to any 'health care personnel'.
In the event, any property is damaged or lost, the compensation shall be twice the amount of fair market value of the property damaged or lost, as may be determined by Court. Any default in payment of compensation will be recovered as an arrear of land revenue under the Revenue Recovery Act, 1890.
It is pertinent to note that the aforesaid changes in the law have been introduced by the Government in tandem with other measures including timely payments, psychological support, introduction of training/capacity building measures by the Ministry of Health and Family Welfare.
In furtherance of the Central Ordinance, the Governor of Karnataka Mr. Vala promulgated The Karnataka Epidemic Diseases Ordinance, 2020 ("KarOrdinance") which was published in the Karnataka Extra-Ordinary gazette on 22nd April, 2020.
KarOrdinance provides power to the Karnataka Government to notify any disease as an 'epidemic disease' throughout the State or in some parts of the State. The term 'epidemic disease' is defined to mean any disease declared as epidemic disease by a Government notification.
KarOrdinance also provides power to the Karnataka Government to take measures as may be deemed necessary for the purpose i.e. to pass such temporary regulations or orders to prevent outbreak of a disease or the spread thereof in the event State or any part thereof is threatened with an outbreak of any epidemic disease. The Government in its discretion can take measures and specify regulations to prohibit any usage or act which the Government considers sufficient to spread or transmit epidemic diseases from person to person in any gathering, celebration, worship or other such activities within the State, to inspect the persons arriving in the State by air, rail, road, sea or any other means or in quarantine or in isolation, as the case may be, in hospital, temporary accommodation, home or otherwise of persons suspected of being infected with any such disease, to seal State or district borders for a specified period, to impose restrictions on the operation of public and private transport, to prescribe social distancing norms, to restrict or prohibit congregation of persons in public places and religious institutions, to impose prohibition or restrictions on the functioning of shops and commercial establishments, factories, workshops and godowns, to regulate or restrict the functioning of offices, Government and Private and educational institutions in the State, to restrict duration of services in essential or emergency services and to such other measures as may be necessary for the regulation and prevention of epidemic diseases as decided by the Government.
It however prohibits (a) contravention or disobeying of the provisions of the KarOrdinance; and/or (b) obstruction of any officer or any 'Public Servant' while acting or purporting to act or discharging any duty in pursuance of any provisions of the KarOrdinance. Accordingly, it prescribes imprisonment for a term which may extend to three years and with a fine which may extend to Rs. 50,000/- in the event of such contravention ("First Punishment"). Further, the term 'public servant' is widely interpreted and means all officers, servants and other persons, when acting or purporting to act in pursuance of any of the provisions of the KarOrdinance, to be public servants within the meaning of Section 21 of the Indian Penal Code, 1860.
Further, it also prohibits a person from committing or attempting to commit or instigate, incite or otherwise abet the commission of offence to cause loss or damage to any public or private property in any area when restrictions and regulations are in force to contain any epidemic disease and accordingly specifies imprisonment for a period ranging from six months to three years and with fine upto Rs. 50,000/- for any such contravention ("Second Punishment").
Further, in addition to the Second Punishment, it prescribes recovery of loss or damage caused to public or private property in the nature of penalty of twice the value of public or private property damaged and loss caused to such property subject to affording an opportunity of being heard to the offender. The power to determine the value of such loss or damage caused to public or private property has been given to the concerned Deputy Commissioner. Any default in payment of such penalty shall result in recovery of such penalty under provisions of The Karnataka Land Revenue Act, 1964 as arrears of land revenue. The provisions specify for provisional attachment of the property and direct seizure and forfeiture towards such dues through Courts.
Finally, an abetment to the offence is also punishable with imprisonment for a term which may extend to two years or with fine which may extend to Rs. 10,000/- or both. Unlike Central Ordinance, all offences under the KarOrdinance are cognizable and bailable.
KarOrdinance however envisages protection to persons for anything which is done in good faith or intended to be done by or under its provisions.
The KarOrdinance also provides that in case of Company related offences, the Company as well as every person who, at the time the offence was committed was in charge of, and was responsible to, the Company for the conduct of the business of the Company shall be deemed guilty and punished accordingly. Interestingly, no such provision for Company related offences is covered under the Central Ordinance and one may contemplate the reason for a Company contravening the provisions of KarOrdinance or obstructing a Public Servant or for causing damage to the property in case of an outbreak of an epidemic disease.
The KarOrdinance also provides powers to the Karnataka Government to make rules and regulations for effecting the purpose of this KarOrdinance. Finally, this KarOrdinance repeals The Epidemic Diseases Act, 1897 (Mysore Act II of 1897) and Hyderabad infectious Diseases Act, 1950 (Hyderabad Act XII of 1950).
The aforesaid Ordinances are a step in the right directions and are hailed by the medical fraternity. While we hope there are no further instances of acts of violence, we wish that any prospective cases are expeditiously handled and dealt with in accordance with the provisions of the Ordinance along with adherence to strict timelines as envisaged in the respective Ordinances. It is hoped that these measures will have the impact of infusing confidence in the healthcare community such that healthcare workers can continue to contribute to serving mankind through their noble professions in these extremely difficult circumstances during the current Covid-19 outbreak.
References:
http://egazette.nic.in/WriteReadData/2020/219108.pdf
https://covid19.karnataka.gov.in/storage/pdf-files/Gazetteer The Karnataka Epidemic Diseases ordinance2020.pdf
https://pib.gov.in/newsite/PrintRelease.aspx?relid=202493
The author is a lawyer and a senior associate with Kapil Sapra and Associates
Disclaimer: The views expressed in the above article are solely those of the author/agency in his/her private capacity and DO NOT represent the views of Medical Dialogues.