Unmasking the thoughts behind the mask of a Front Line Warrior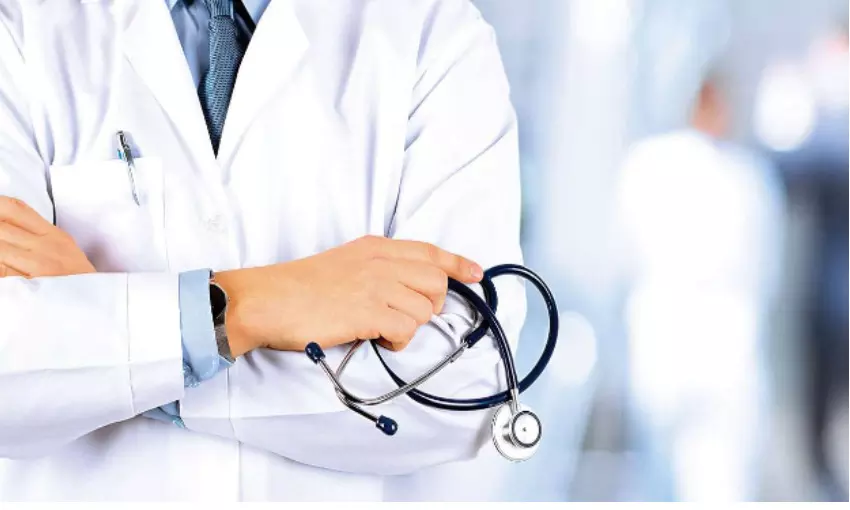 "You are braver than you believe, stronger than you seem and smarter than you think"- Christopher Robin. Yes, these words will infuse a glimmer of hope among thousands of postgraduate (PG) medical students serving the country in times of hardship. The postgraduate medical students are the cornerstone in managing the pandemic crisis in our country. Inspite of all the hurdles, postgraduates from various medical colleges are working in shifts unfalteringly, donating their service to the fellow countrymen. True warriors indeed.
With impressive track record during their school days, most of the medical students who join the medical school will have stellar academic backgrounds. But even the most intelligent students who graduated with ease may find the medical school to be an entirely different level of rigour. By being a medico, there is a privilege to help others, save lives and prowl a rewarding career. Howbeit, your patients need not recover always and not always survive. In some cases, that's the Achilles heel of medicine. Even after exhaustive learning for decades, you will never be able to learn everything. Medicine is a field, ever-evolving, that will keep you on your toes, with each day bringing the unexpected. You have something to learn every day and with every case that you come across, your ability to think on your feet and act accordingly under pressure will serve you well.
In the last 16 months, things have changed so much in PG life. He has those same intoxicating eyes but now finds his work choking. Yes, he still cares for his patient but doesn't want to sit beside a COVID positive patient. No, not because he doesn't want to but he gets some negative vibes which are pushing him off completely. He is so young and has a lot of obligations. He has a small family too for which he might be the only future. He might have financial obligations to be fulfilled too. He was an innocent soul aimed to serve the society and this society has not prepared for this pandemic. But the whole system got changed within a span of few months and expects him to grin and bear it. It is this change in the system that has changed his life too. It is funny when we think this exact time last year; things were so different. We never would have thought things would have changed so much in only a year and we don't know if it is for our better or worse.
It is no exaggeration to say that these students are not provided with basic amenities to handle the crisis and are made to work without leaves. Their academic curriculum stands adjourned including their regular case presentations. If you see the typical postgraduate life, it is no more like before. He wants to see cases in the out-patient department and admit the needy for evaluation. He wants to operate the wounds and relieve the pain. But wearing those ill-fitting and harsh protective gears for hours together is draining him. Working in the hospital which was more fun and satisfying before has changed now. He has to counsel the apprehensive patient and bystanders when he is stressed within. Yes, he is stressed, the reasons are many. There is an increase in workload. There is a shortage of adequate protective gears. He has to manage the distress of his patients. After every passing day, he feels under the weather, he feels terribly tired. But he has to wake up the next day and continue his work. Above all, he has the fear of contracting COVID-19 and passing it on to family, friends and colleagues. He is worried about his father who has diabetes or cardiac issues. He is stressed about his innocent grandparents who wish a hug every day. At a time of the pandemic, panic is a new normal! Isn't it? He was not paid his stipend properly and upon asking for his rights he was given silly reasons like staggered work pattern, less income for hospital and whatnot. But the outer world did not think like this. Wasn't there a constant upsurge in fuel price? Did the grocery price dwindle? Did our education loan truncate? When the country was in lockdown, by working in hospitals and looking after his family he managed to get the best of both worlds. Adding to this, violence against the front line workers has become a pandemic within a pandemic. Attacks, abuse, threats and defaming are incessant these days which adds to the agony of PGs. The media will publicize it for a day or two, police will state lodging cases and arresting the goons, but no single case gets the deserved punishment.
He has not let his arms and ammunitions down though his face might look forlorn. "When it rains he looks for rainbows and when it is dark he looks at stars"- Oscar Wilde. Nothing in nature blooms all year. Yeah, he has to be patient with himself. He is not alone in hospitals as he has to take with him his team of other healthcare workers. He has to be compassionate towards them too. Then how can he manage all these stress? Lets first see what is stress? Stress is the response of our mind and body to a real or imagined threat. It can manifest omnifariously; unable to focus, easy loss of temper, difficulty sleeping, feeling sad or guilty, worry, crying, change in appetite and so on. So how to cope with that now? We must understand that most people who get the virus will recover. Taking appropriate rest leads to proper care of patients after the break. At the end of the day, if your hairs are messy, eyes are tired, the body is exhausted and mind is desolated, sit back and shortlist the ways you were able to help others and things you are grateful for. If you have helped by attending so many patients and received support from your colleagues, yes, you are lucky. Go to bed peacefully. Every postgraduate along with his fellow interns is performing a crucial role in fighting this pandemic and doing the best he can with the available resources. Try to keep a schedule of daily activities as regular as you can. Indulge in the activities that you enjoy. Take 10minutes of your time to talk to family and friends and ask how do they feel. Do not keep hospital issues to yourself and do share with concerned heads in your college or department. Endorphins do play a role in your wellbeing and so is cortisol which can be maintained by regular exercises. Stay up to date with accurate information as the guidelines keep changing very frequently. Take short naps after or before your duty which improves your alertness, performance and memory. Stay hydrated. Deep breathing will help to reduce your tension. Use various mobile apps like my well being index, breathe2relax, headspace which can help you control yourself. Never hesitate to ask for help. If quarantined, take it positively and keep calm. Do something productive especially the things at which you are good at or learn a new skill.
Let me conclude with few words of inspiration which is apt for the current situation. "I shall pass this way but once; any good that I can do or any kindness I can show to any human being; let me do it now. Let me not defer nor neglect it, for I shall not pass this way again"-Etienne de Grellet(1773-1855). As rightly said by one of my professors, let's fight the pandemic with courage and confidence and treat the patients with care and compassion.