................................ Advertisement ................................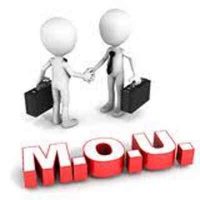 New Delhi:  Eight more states today signed MoUs with the Union Health Ministry, taking to 20, which have agreed to implement the government's ambitious national health protection mission, aiming to provide a cover of Rs 5 lakh per family annually to 10 crore vulnerable families.
Union Minister of Health J P Nadda exchanged the MoUs with the state health ministers marking their commitment towards the implementation of the Ayushman Bharat National Health Protection Mission (AB-NHPM) — at a Health Ministers conclave.
Expressing gratitude to the Prime Minister, Nadda said the initiative will change the landscape of healthcare in the country.
We shall work together, learn together, so that we work with the spirit of cooperative federalism, to perfect this largest health assurance scheme of the world, Nadda said.
The minister emphasised that the success of the scheme hinges on the active participation of the states.
................................ Advertisement ................................
States need to own the scheme while Centre will design the policy framework with all possible flexibility and support, he said.
Four states – Delhi, Odisha, Punjab and West Bengal – have not yet given any response towards adopting the programme, a senior ministry official said, adding that discussions with these states are on.
Meanwhile, private healthcare providers hailed the scheme while calling for scientifically based study on costs for the right reimbursements for some of the medical procedures.
"This is indeed going to be a game changer in healthcare delivery system and we appreciate the efforts of the government to work towards creating a realistic pricing which will be a major factor towards ensuring the success of this scheme," said Dr Naresh Trehan, Chairman and Managing Director, Medanta-The Medicity and Chairman, CII Healthcare Council .
Dr Devi Shetty, Chairman and Founder of Narayana Hrudalaya, Bangalore said that the healthcare providers will definitely be part of the world's largest public health insurance plan and will go all out to make it a success but requested for scientifically based study on costs for the right reimbursements for some of the medical procedures.
"It is indeed a bold and aspirational scheme. The private sector certainly wants to participate and collaborate to help meet the aspirations and hopes that the pricing and timeliness of payments is taken care of to make the partnership a viable one," said Mr Rajit Mehta Managing Director and CEO of Max Healthcare.
The Union health minister stated that health is at the centre-stage and the government is looking at it holistically.
He said that AB-NHPM will protect the people and at the same time Health and Wellness Centres (HWCs) will deliver comprehensive primary health care by providing preventive, promotive and curative care for non-communicable diseases, dental, mental, geriatric care, palliative care among others.
He further stated that the government has initiated universal screening of common NCDs such as diabetes, hypertension and common cancers along with tuberculosis and Leprosy, which will eventually help in reducing the disease burden of the country.
Minister of State for Health, Ashwini Kumar Choubey, said that scheme once implemented will have major impact on reduction of Out Of Pocket (OOP) expenditure.
He said the scheme will give cashless benefits in any public or private hospital across the country, ensuring accessible and equitable quality health care to the marginalised and vulnerable sections.
AB-NHPM, CEO, Indu Bhushan urged the states to seek approval and release request for proposal for insurance company hiring (in case of insurance mode) or Implementation support agency (ISA) in case of trust mode implementation.
During the conclave, model tender documents, final operational guidelines for AB-NHPM were released to focus on beneficiary centric delivery of services while ensuring there is no compromise on the quality of healthcare services besides preventing frauds.
A web portal for initiating the empanelment of hospitals under the mission was also launched.
The training/Demo of empanelment software will be conducted in next two weeks and states can operationalise empanelment of hospitals by July 1.
Read Also: Ayushman Bharat: 8 states, 4 UTs sign MoUs, Delhi does not show Positive Response
Medical Dialogues Bureau consists of a team of passionate medical/scientific writers, led by doctors and healthcare researchers.  Our team efforts to bring you updated and timely news about the important happenings of the medical and healthcare sector. Our editorial team can be reached at editorial@medicaldialogues.in. Check out more about our bureau/team here
................................ Advertisement ................................
0 comment(s) on Eight more states sign MoUs to implement Ayushman Bharat