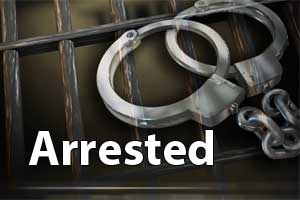 New Delhi:  A 45-year-old electrician, employed with Vimhans Hospital, was arrested for allegedly committing a theft of Rs 1.4 lakh from the cash counter of the hospital, the police said today.
On June 19, police were informed about the theft. The incident took place between 12.15 AM and 1.00 AM when the officials concerned were busy in conducting formalities of admission of patients, they added. A case was registered at Lajpat Nagar police station and investigation was taken up.
During investigation, it was found that the cash was stolen from the cash counter by opening the drawer. The wires of CCTV cameras covering the cash counter had been disconnected, they added.
................................ Advertisement ................................
The accused had committed the offence in a pre-planned manner so as to leave no evidence. Prima facie, it appeared to be the work of an insider, said Chinmoy Biswal, Deputy Commissioner of Police (Southeast). The hospital staffers were interrogated and all of them denied any knowledge about the incident.
................................ Advertisement ................................
However, during interrogation, suspect Bhola Prasad who worked as an electrician in the hospital, was found to be changing his statement. There were contradictions in his statement and he was regularly changing his version regarding his movement and position at the time of the incident, he added.
As the CCTV cameras covering cash counter were disconnected, CCTV footage of the vicinity were analysed minutely. In one of the clips, Prasad was seen near the place of occurrence with a screw driver in his hand.
During sustained interrogation, he broke down and admitted his guilt. He stated that he was going through some tough financial condition and had taken a loan. In order to repay loan, he planned to commit the offence, he added
Medical Dialogues Bureau consists of a team of passionate medical/scientific writers, led by doctors and healthcare researchers.  Our team efforts to bring you updated and timely news about the important happenings of the medical and healthcare sector. Our editorial team can be reached at editorial@medicaldialogues.in. Check out more about our bureau/team here
0 comment(s) on Electrician arrested for stealing money from VIMHANS New delhi