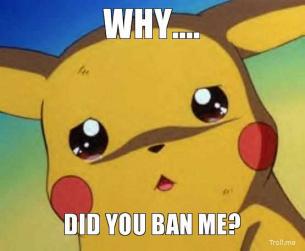 US FDA bans Emcure Pharmaceuticals' Maharashtra plant over manufacturing issues
Indian pharmaceuticals industry is the largest supplier of medicines to the US, outside US, and in the past, also, has faced subjective issues over quality of manufacturing drugs
Indian pharmaceutical companies continue to disappoint the USFDA over manufacturing quality issues of cheap generic drugs. India has a strong foothold in the US market, yet, has been drawing flak from the US authorities over its shoddy manufacturing standard. As a result, companies like Sun Pharmaceuticals, Ipca Labortaries, Cadilla Pharmaceuticals, Wockhardt, and now Emcure Pharmaceutical's Maharashtra manufacturing plant, continue to come under the scanner of stringent quality standards imposed by FDA.
In an 'import alert' posted on its website earlier this week, the FDA said it had barred imports from Emcure's Hinjewadi manufacturing plant in the western state of Maharashtra, after an inspection revealed the company was not meeting manufacturing quality standards (source Reuters).
According to some earlier reports in the media, India is a key market for supplying medicines to the US market (constitutes almost 40% market share, outside the US market- as per figures shared in 2014). As a consequence, India's supply of affordable generic drugs to the US continues to be in the news for its quality standards.
Some media have also reported the 2013 figures for action taken by the FDA-around 30 Indian drug manufacturing units for various violations. In 2014, the FDA has issued import alerts against 10 plants. The big noise in the media was about the units of Sun Pharmaceuticals Karkhadi facility, near Vadodara in Gujarat, which also led to tumbling of the company's shares in the market. FDA import bans is also reported to have caused a huge revenue loss for companies like Wockhardt, which saw a 97 per cent fall in profit in the September quarter, year-on-year, as its US business declined by 56 per cent. In May, 2014, the FDA imposed a ban on Wockhardt's Waluj plant and, in November, on its Chikalthanaunit.
As reported by Reuters,
The company has nine manufacturing plants, including one in the United States, and exports to a number of countries including the US, Europe, Brazil and Japan, according to its website.
Emcure, one of India's top 20 drugmakers, is the latest among some of India's largest drugmakers to have come under fire for similar violations in the last few years, hurting the country's reputation as a reliable supplier of cheap generic drugs to the world, and impacting the growth of the $15 billion industry.
An Emcure Pharma spokesman did not immediately respond to a request for comment.
Emcure, which is a marketing partner to large multinational drugmakers such as Pfizer Inc, Roche, Novartis and Sanofi, makes drugs that are mainly used in cardiology, gynecology and to treat infections
0 comment(s) on Emcure Pharmaceuticals faces ban from USFDA for Maharashtra plant