Eminent Medical personalities conferred with Padma Vibhushan, Padma Bhushan and Padma Shri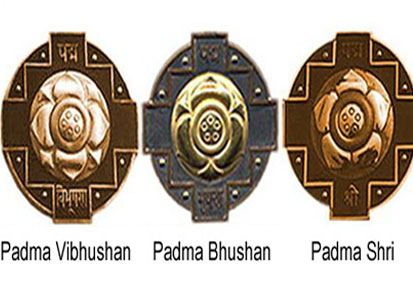 The Padma awards in 2016 saw selection and conformation given to few notable personalities from the medical fraternity in India, for their impeccable contribution and excellence in the field of healthcare services.

This year saw Dr Vishwanathan Shanta selected for her contribution in the field of oncology. The Cancer specialist has been applauded with India's second highest civilian award Padma Vibhushan. Dr Shanta is a prominent cancer specialist and the chairperson of the Adyar Cancer Institute in Chennai.

Her career spans across many decades of experience starting from 1950's, and majorly includes her professional interest in organizing care for cancer patients and research in the prevention and cure of the disease. Her commitment and dedication for the cause has won her many recognitions and awards. The list includes the Magsaysay Award, Padma Shri, Padma Bhushan and now the Padma Vibhushan, the second highest civilian award by Government of India.

The second similar pride moment for the medical community comes with gastroenterologist Dr D Nageshwar Reddy selected for Padma Bhushan, the country's third highest civilian award. He is the Chairman of the biggest gastroenterology hospital in the world i.e. Asian Institute of Gastroenterology located at Hyderabad. This is his second recognition for his contribution in the field after having received the Padma Shri award in 2002.

This year also saw several more selections for Padma Shri, with notable doctors including few names like Cardiothoracic surgeon Dr Gopichand Mannam (Star Hospitals in Telangana) ; cardiac surgeon Dr Alla Gopala Krishna Gokhale (Yashoda Hospitals ); paediatric surgeons Dr Shiv Narain Kureel and Dr Nayudamma Yarlagadda; orthopaedic surgeon Dr John Ebnezar (consultant paediatric surgeon based out of Guntur); and surgeon Dr Ravi Kant (Surgical Oncologist in Preet Vihar, Delhi), Dr Praveen Chandra (leading Cardiologist and Chairman of Interventional Cardiology at Medanta) and Dr Daljeet Singh Gambhir (Clinical Advisor to MIVT India of MIV Therapeutics Inc); Dr M V Padma Srivastava (Department of Neurology, Neurosciences Centre, AIIMS) and Dr Sudhir V Shah (Professor and Head department of Neurology at KM school of PG medicine and research, ); Dr Chandrasekar Seshadri Thoguluva (gastroenterology MEDINDIA Hospitals); Dr M M Joshi (founder MM Joshi Eye Institute);

Dr H R Nagendra, Predrag K Nikic and Hui Lan Zhang (yoga); Dr Ram Harsh Singh (ayurveda); and Dr Anil Kumari Malhotra (homeopathy) have also been named among the winners of the Padma Shri award.