Otoneurological presentations of COVID-19: BMJ Case Report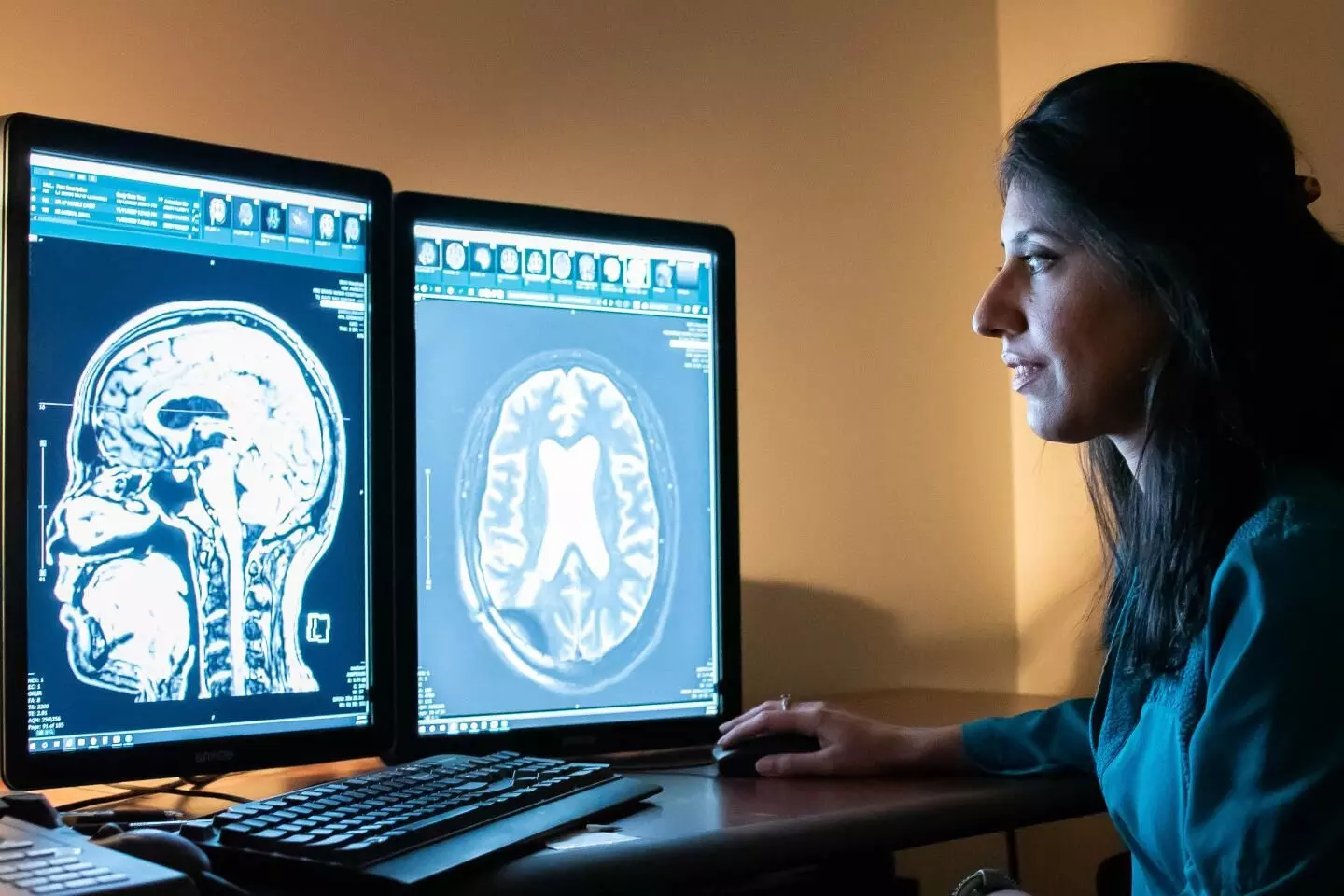 COVID-19 is a novel entity caused by SARS-CoV-2. This virus usually enters through nose or oropharynx and presents with respiratory symptoms but may also cause neurological disturbances. Neurotropism of this novel virus has been postulated to be due to its affinity towards ACE-2 receptors found in capillary endothelium of vasa nervorum, from where it gains entry into the neural tissue. Other pathways of invasion include direct invasion, travel through motor and sensory nerve endings, and encouraging hypoxic damage in neural tissue due to generalised hypoxia in the body during infection and immune mediated injury as a response to viral infiltration. SARS-CoV-2 infection has also shown to reduce the immunity of a person, encouraging reactivation of dormant viruses. Reports on lower motor neuron facial palsy or vestibular neuritis are sparse.

Shinde KJ, Karanth T, Yeolekar presented case reports of lower motor neuron facial palsy and vestibular neuritis in patients with COVID-19.
Case presentation: Acute Vestibular Neuronitis
A 77-year-old man previously on treatment for primary hypertension, type 2 diabetes mellitus was diagnosed with COVID-19 by real-time PCR test (7 weeks prior to presentation) and recovered from acute respiratory distress syndrome (ARDS) 1 month ago. He presented with spinning sensation associated with generalised weakness and two episodes of vomiting. He had no history of decrease in hearing or tinnitus. After confirming stable vitals, evaluation for dizziness was performed. Head impulse test was positive on the left, showing saccadic correction. Cover– uncover test for skew deviation showed no correction of gaze on uncovering.
Head shake test was negative. No spontaneous nystagmus was seen, but there was gaze induced nystagmus on the right. The patient swayed to the left during sharpened Romberg test. A detailed neurological examination was performed and was normal.
He was alert, oriented to time, place and person with good recent and remote memory. His speech was spontaneous, fluent with normal repetition. Cerebellar function revealed normal response to rapid alternating movements, finger-nose test and no pronator drift. He swayed to left on attempting tandem gait. On cranial nerve examination, he had normal smell sensation, direct and consensual light reflex were intact, extraocular movements were normal and full, sensation over face was intact and so was facial nerve function. His palatal movement, voice and tongue movements were normal. He had normal tone, 5/5 power in both upper and lower limb with normal deep tendon reflexes. Sensation to fine touch, temperature, pressure, two-point discrimination and stereognosis was normal. Ophthalmological evaluation was normal.
Pure tone audiogram showed bilaterally symmetrical moderate sensorineural hearing loss suggestive of presbycusis. The patient being hypertensive and as per institutional protocol, MRI with diffusion-weighted imaging of brain was performed and was normal.
He was treated with prochlorperazine 5mg three times a day and vestibular rehabilitative exercises from the second day.
Re-evaluation after 5days and again after 10 days showed improvement in symptoms. Head impulse test returned to normal. No sway was noted on sharpened Romberg's testing.
Case Presentation: Lower Motor Neuron Facial Palsy
A 64-year-old man with medically controlled primary hypertension presented with slowly progressive facial weakness on the right side over a period of 7days. On examination, there was loss of frontal crease on upward gaze, incomplete closure of eyelid on the right side and deviation of angle of mouth to left side and was classified as House-Brackmann grade-5 facial palsy. He also had a macular erythematous rash along zygomatic arch, maxillary and mandibular division of trigeminal nerve, suggestive of herpes zoster. Rest of the ear, nose and throat examination was normal. No other neurological deficit was noted. Other cranial nerve examination was normal. He had no history of fever, upper or lower respiratory symptoms or any other symptom suggestive of COVID-19.
High-resolution CT scan of temporal lobe and brain showed normal facial nerve course. He had no history of fever, upper or lower respiratory symptoms or any other symptom suggestive of COVID-19. His chest X-ray was normal. As a part of surveillance, he had undergone antibody testing for IgG SARS-CoV-2 1week ago. Report was positive and it was presented to us after his admission to hospital.
He was taught eye care and was started on acyclovir 800mg five times a day along with tapering dose of steroid and 1500 μg of methyl cobalamin.
The rash improved with medications and he is now undergoing physiotherapy rehabilitation for facial weakness. Facial weakness improved to House-Brackmann grade 3 at the end of 1month of therapy.
First case describes a patient who recently recovered from COVID-19-associated ARDS and presented with sudden-onset dizziness. On further evaluation, he was diagnosed to have vestibular neuritis. The presentation fulfilled all criteria to diagnose vestibular neuritis due to COVID-19.13 His nasopharyngeal swab was positive for SARS-CoV-2 PCR testing, vertigo began within 4weeks of treatment for COVID-19, head impulse test showed saccadic correction on the left side and MRI brain was normal, ruling out retrocochlear pathologies.
Second case of our report describes a 64-year-old man with sudden-onset lower motor neuron facial palsy and macular rash along zygomatic arch and mandible with no inciting event other than a positive COVID-19 report.
Lower motor neuron facial palsy may be due to direct (viral) or indirect (immune-mediated) effects of SARS-CoV-2 virus. Direct neuroinvasion may occur by the virus entering the cell using ACE-2 receptors. On the other hand, in indirect mechanism, SARS-CoV-2 infection triggers the immune system, stimulating production of a plethora of antibodies. Some of which may have autoimmune properties towards neural proteins, causing parainfectious or postinfectious immune-mediated nerve injury.
Otoneurological complications of COVID-19 revealed that varying degrees of facial nerve paresis, sensorineural hearing loss, tinnitus and vestibular dysfuction had been reported. Facial nerve palsy was common during the acute phase of COVID-19 infection, that is, from the time of symptom onset to 3weeks into the illness. Sensorineural hearing loss, on the other hand, was more common during postacute phase of COVID-19, that is, most presented with hard of hearing, or tinnitus after being 3weeks into the illness. Decreased auditory function has also been documented in patients who have had asymptomatic COVID-19 disease. This further adds on to the deleterious effect COVID-19 has on vestibulocochlear nerve.
These two reports highlight the possible otoneurological presentations of COVID-19. Otoneurological impairments (such as idiopathic sudden sensorineural hearing loss, lower motor neuron facial nerve palsy or acute vestibular neuronitis) could be the primary presentation or a delayed feature of COVID-19 in an ear, nose and throat outpatient department. In them, it is advisable to perform tests to confirm SARS-CoV-2 infection. It is also important to note the pattern of these illnesses as and when the disease in encountered worldwide. Reporting these cases helps formulate a management plan appropriate for this disease and hence improve patient outcomes. There is great paucity of information on long-term complication of COVID-19, as most parts of the world are yet reaching the peak of pandemic.
Source: Shinde KJ, Karanth T, Yeolekar AM. BMJ Case Rep 2021;14:e241893.
doi:10.1136/bcr-2021- 241893
Source : BMJ Case Report