Rare case of Frey syndrome reported in NEJM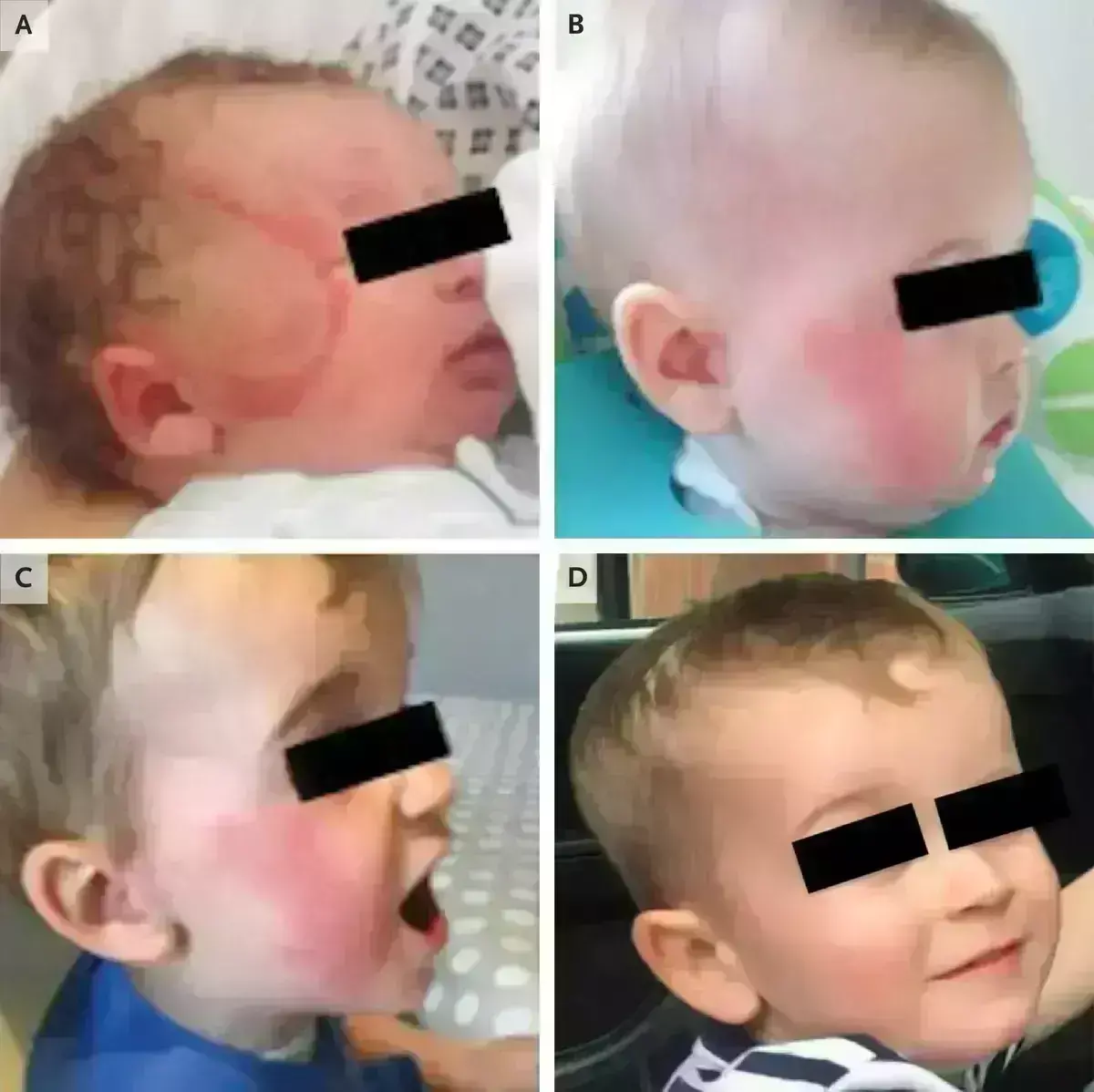 Dr Alexander Smith and DrNico Jonas at Addenbrooke's Hospital, Cambridge, United Kingdom have reported an unusual case of Frey's Syndrome.The case has been published in the New England journal of Medicine.
Frey syndrome is a rare disorder that most often occurs as a result of surgery in the area near the parotid glands. It may also occur following neck dissection, facelift procedures, or trauma to the area near the parotid gland
The main symptoms of Frey syndrome are undesirable sweating and flushing occurring on temporal region, or retroauricular region after eating certain foods, especially those that produce a strong salivary response.
Symptoms are often mild and well-tolerated. In some cases, symptoms may be more severe and therapy may be necessary. The exact underlying mechanisms that cause Frey syndrome are not fully understood. Frey syndrome most often occurs as a complication of surgery to the area of the face near the parotid glands.
According to history a 2-year-old boy who was born at full term and had been delivered with the assistance of forceps presented to the otolaryngology clinic with an 18-month history of flushing on his right cheek that appeared when he ate. His medical history was notable for ecchymosis on the right side of his face that had appeared soon after birth (Panel A) and had been attributed to the use of forceps during delivery. The flushing (Panel B, which shows the child after eating at 6 months of age, and Panel C, at 18 months of age) was not associated with pain, pruritus, sweating, or respiratory symptoms. The patient had never undergone surgery and did not have a food allergy; the results of skin testing were negative for a range of food allergens. There was no redness in this area of his face when he had not been eating (Panel D), but flushing appeared when he ate strawberries in the clinic. The findings from the remainder of the examination were normal. A diagnosis of Frey's syndrome was made. Frey's syndrome is characterized by gustatory sweating, flushing, or both and results from damage to parasympathetic nerve fibers within the parotid gland, with subsequent reinnervation of sweat glands in the skin. Damage to the parasympathetic nerve fibers typically occurs during surgery (e.g., to the parotid gland), but facial trauma is another recognized cause. No specific treatment was provided, and at a follow-up visit when the patient was 3 years of age, the flushing persisted.
For further reference log on to:
Source : New England journal of Medicine