Allergic fungal rhinosinusitis is a distinct clinical entity with high recurrence: Study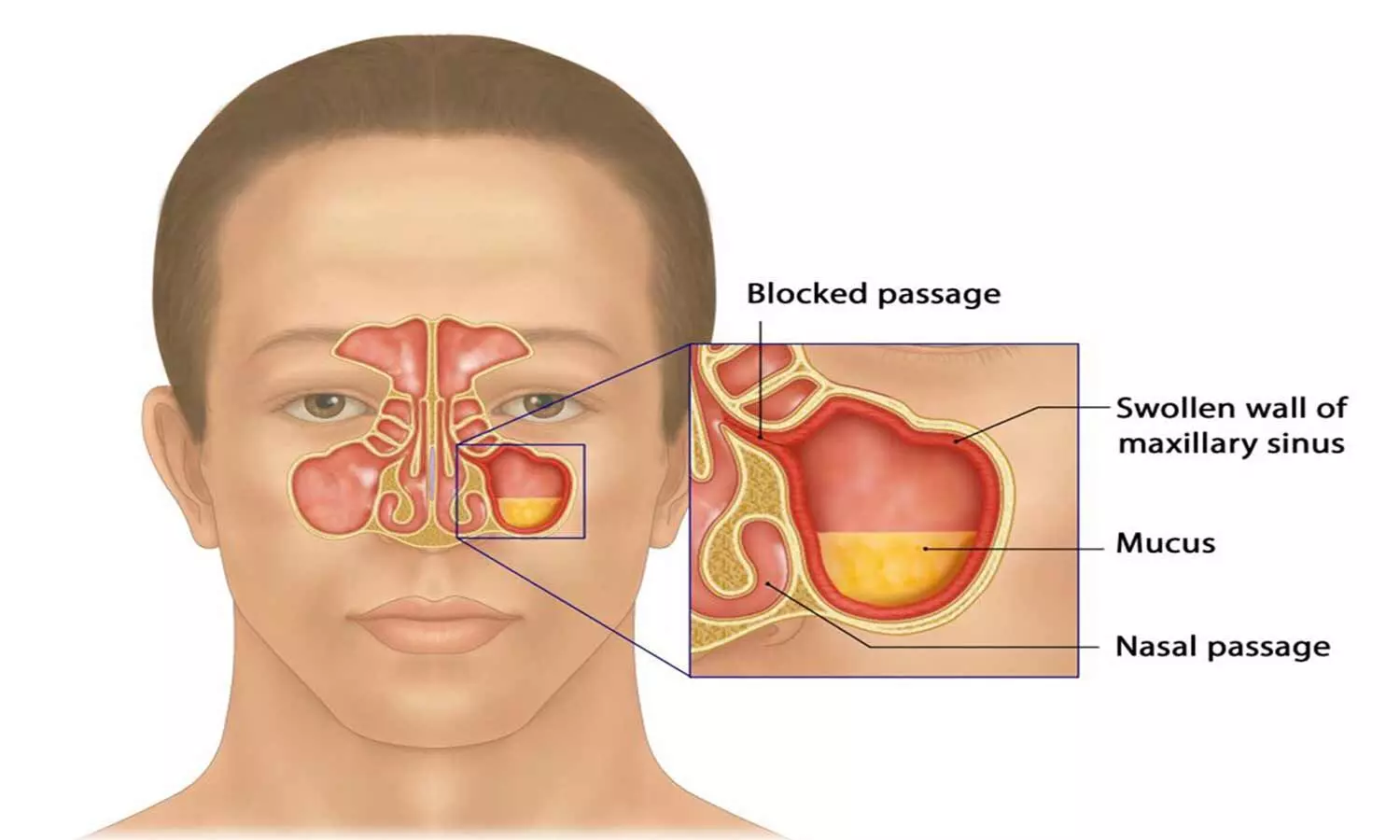 Allergic fungal rhinosinusitis is distinct clinical entity with high recurrence rate according to a new study published in the International Journal of Otolaryngology.

Allergic fungal rhinosinusitis is a noninvasive form of highly recurrent chronic rhinosinusitis. Despite the advancement in medical and surgical strategies, recurrence in AFRS, in general, poses another challenging problem with a reported incidence that eventually can reach more than 60%. Recognition and understanding the pattern of disease recurrence will lead to a greater understanding of the disease response in our population.

Therefore, Yazeed Alghonaim and colleagues from the ORL-H&N Surgery Department, King Abdulaziz Medical City, Riyadh, Saudi Arabia conducted the study to understand the recurrence Pattern and Complication Rate of Allergic Fungal Sinusitis.
All patients diagnosed with chronic rhinosinusitis and underwent functional endoscopic sinus surgery were reviewed. 28 patients were found to have AFRS based on clinical, radiological, and microscopic examination suggestive of allergic fungal rhinosinusitis. Among these patients, 53% of them were female and 46% were male.
The study showed the following results-
a. Male and female patients had similar recurrence rates (50%).
b. At the first visit, 95% of the patients with nonrecurrent disease presented with nasal obstruction compared to 87.5% of the patients with recurrent disease.
c. On the other hand, patients with recurrent disease had more nasal discharge (87.5%), postnasal drip (37.5%), facial pressure/pain (50%), headache (50%), nasal polyposis (87.5%), hypertrophy of inferior turbinate (37.5%), and proptosis (12.5%).
d. Nasal obstruction (87.5%) and nasal polyps (87.5%) were the most common presenting symptoms for the disease recurrence.
e. The pattern of disease recurrence in the previously unilateral disease was 18% ipsilateral and 27% bilateral.
f. For the patients who had bilateral disease formerly, 17% (n = 3) of them had recurrent bilateral disease.
Therefore, it was concluded that "Allergic fungal rhinosinusitis is a distinct clinical entity. A high recurrence rate is a pathognomonic feature of the disease, despite all the development in medical and surgical trials. This study demonstrated that the recurrence rate is lower in our population. However, more studies with a greater number of patients are needed in the future to clearly recognize the pattern of recurrence in patients with AFRS."
Source : International Journal of Otolaryngology