Anti-reflux therapy may help avoid surgery in children with Otitis media effusion: Study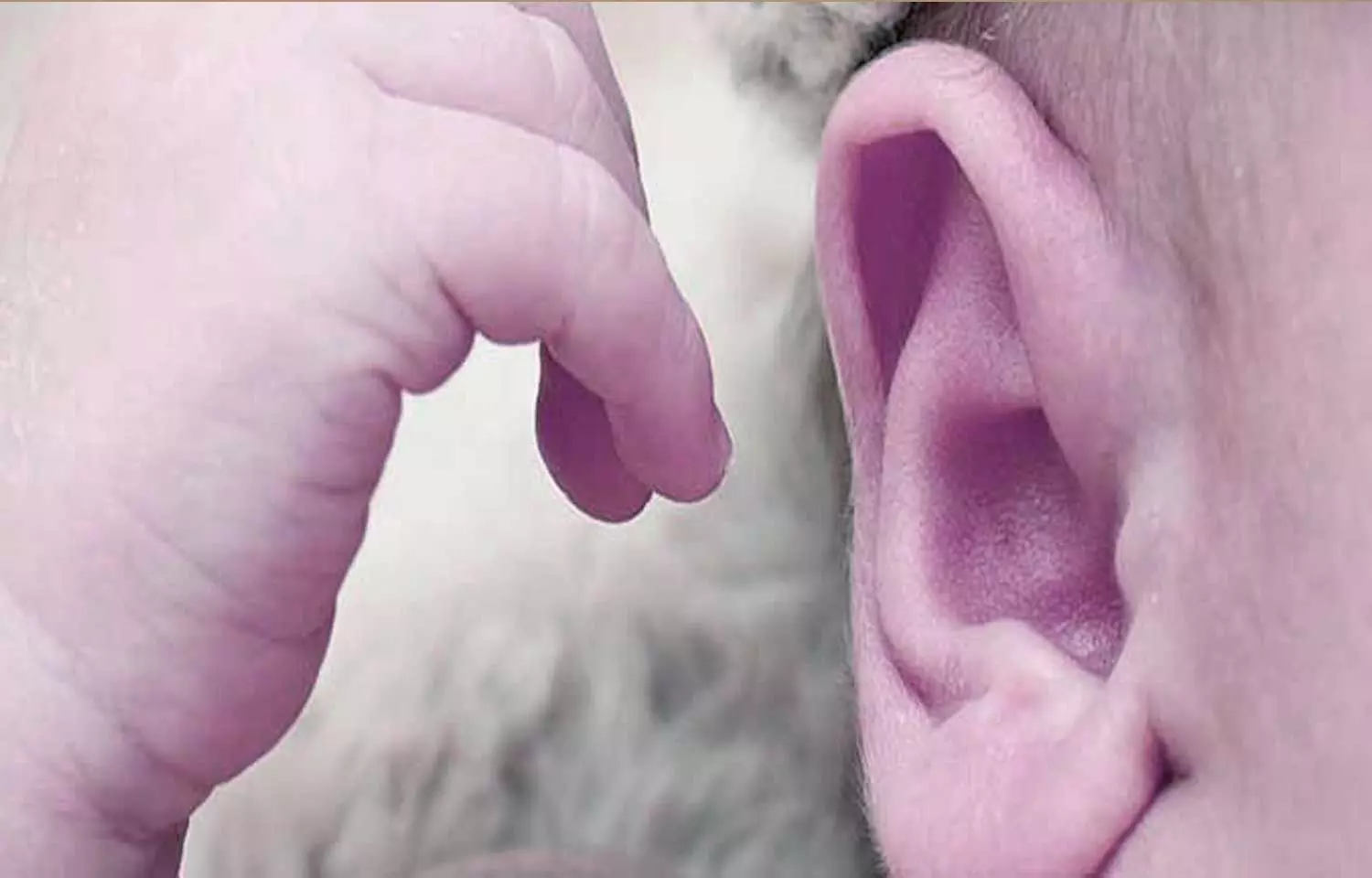 Eustachian tube dysfunction causes negative middle ear pressure and leads to accumulation of fluid within the middle ear, consequently otitis media with effusion (OME) occurs. OME is one of the most common causes of hearing impairment in children. Also, it is one of the most common causes of hospitalization and surgery in children. So, effective otitis media with effusion (OME) management prevents children from hearing loss, speech impairment, and possible developmental delay.
Gastroesophageal reflux is a physiological condition. When it is accompanied by some troublesome features, is called gastroesophageal reflux disease (GERD). There was some evidence of direct relationship between OME and GERD. More than 80% of patients with OME have been involved by laryngopharyngeal reflux (LPR). A study had been designed by Khajavi M et al to determine the improvement rate of otitis media with effusion in children under gastroesophageal reflux therapy.
The study was conducted as a retrospective study. Medical records of forty children with otitis media with effusion (OME) were reviewed. Some patients were treated with antibiotic and anti-reflux. The others were managed only with antibiotic. All patients were treated for 2 weeks. Two weeks after treatment complement, the response rates of patients were determined by clinical examination and tympanometry. Type A, C, and B tympanometry were interpreted as a good, moderate, and no response respectively. Pre-and post-treatment conditions were compared.
Overall 78 ears (40 in in the anti-reflux therapy group and 38 in the other group) were enrolled in the survey.
The overall good, moderate, and no responses to medical treatment were 35.9%, 35.9%, and 28.2%, respectively.
Among 40 ears in the anti-reflux therapy group, the rates of good, moderate, and no response were 50%, 37.5%, and 12.5%, respectively.
These rates in 38 other ears were 21%, 34.2%, and 44.8% respectively. The differences between two groups were statistically significant (p-value <0.05).
The most common form of otitis media is otitis media with effusion (OME). It is described as an asymptomatic collection of fluid in the middle ear without active infection. It can lead to hearing loss, cognitive or behavioral problems, vestibular disturbance, and damage to ear drum.
Otitis media with effusion (OME) is a multifactorial disorder. Nowadays, GERD is considered as an important issue in the pathogenesis of OME. There is no precise definition for GERD. Especially objective PH monitoring testing has not been correlated with extra esophageal manifestation of GERD in children. Response to proton pump inhibitors (PPIs) is a practical way to confirm the diagnosis. The current study was conducted as a retrospective study considering the rate of response to treatment with PPIs as a way to diagnose GERD in children with OME.
Only one-eighth of the patients in the antireflux group did not change. If the treatment period had been long enough, the response rate might have been complete.
A cause and effect relationship has been suggested to exist between otitis media with effusion (OME) and GERD. Nasopharyngeal mucosal inflammation and damage occur due to persistent exposure to refluxed acid, pepsin, and bile. It further causes eustachian tube dysfunction. In the pediatric population, the eustachian tube is undeveloped with a wide angle. So, the gastric contents easily reach the middle ear; particularly, when inflammatory dysfunction of eustachian tube has occurred.
The presence of pepsin in the fluid of inflamed middle ear in some patients with OME, has been reported. These patients may get involved with a more sever disease. The concentration of pepsin/pepsinogen in the middle ear of patients with OME has been reported to be 4-540 times higher than plasma. There was no evidence of pepsin production in the pathologic examination of middle ear mucosa. So, the source of these high concentration of pepsin should be somewhere out of the ear. Analysis of pepsin/pepsinogen in the middle ear fluid has been used as a reliable biochemical marker for evaluation of LPR. The level of pepsinogen in the hypertrophied adenoid tissue has been significantly higher in patients with OME, comparing to those with adenoid hypertrophy and normal ear. Although pepsin is active merely in the acidic environment; it is active in higher PH in the throat. The rational may be the stimulation of cytokines and receptors.
"According to current survey, GERD should be considered as an etiology for otitis media with effusion (OME). So, antireflux agent should be considered as an essential component of medical management in the children with OME. In this way, many unnecessary surgical interventions in otitis media with effusion (OME) can be avoided."
Source: Khajavi M, Peyvandi AA, Ghazizadeh M. The Improvement Rate of Otitis Media with Effusion in Children under Gastroesophageal Reflux Therapy. J Otorhinolaryngol Facial Plast Surg 2021;7(1):1-5.
Source : Journal of Otorhinolaryngology Facial Plastic Surgery