Chemotherapy Induced Hearing Loss can be Prevented, claims study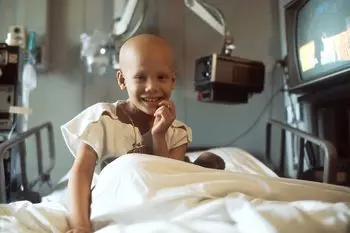 Hearing loss as a potential side effect of chemotherapy is more likely with chemotherapies that fall into the category of platinum-based drugs, such as cisplatin or carboplatin. In a recent study, researchers have established the first benchmarks for the prevalence of hearing loss and reported that the risk of hearing loss is affected not only by how much drug is given, but, by how that drug is delivered--dosing schedules, complementary treatments, and more. The study findings were published in The Lancet Child & Adolescent Health on February 11, 2021.

Cisplatin is used to treat a wide range of childhood cancers and cisplatin-induced hearing loss (CIHL) is common and debilitating toxicity. The way chemotherapy causes hearing loss is complex, but ultimately it causes permanent damage to the inner ear cells responsible for hearing. However, the prevalence and risk factors of CIHL remains unknown. Therefore, Dr Etan Orgel, MD and team conducted a study to address persistent knowledge gaps in CIHL by establishing benchmarks for the prevalence of and risk factors for CIHL.
It was a large, multicentre cohort of 1414 patients treated in hospitals across the United States and Canada. Researchers centrally reviewed audiology and graded CHIL using the consensus International Society of Pediatric Oncology (SIOP) Boston Ototoxicity Scale. The major outcomes assessed were the prevalence of moderate or severe CIHL (SIOP grade ≥2) at latest follow-up and end of therapy, in each demographic, diagnosis, and treatment group and their relative contributions to risk for CIHL. They also explored the associations of cisplatin dose reductions and CIHL with survival and examined whether cisplatin dose reductions and CIHL were associated with survival outcomes.
Key findings of the study were:
• Among 1414 patients who had audiometry at latest follow-up, the researchers noted that 620 (43·8%) patients developed moderate or severe CIHL.
• They found the highest prevalence of CIHL in the youngest patients (aged <5 years; 360 of 606patients) and those with a CNS tumour (221 of 434 patients), hepatoblastoma (110 of 167 patients), or neuroblastoma (154 of 248 patients).
• They found that the children who received higher doses of the chemotherapy were more likely to experience hearing loss, even when the total amount of cisplatin over the course of the therapy was the same.
• They uncovered a new risk factor for hearing loss: concurrent use of vincristine, a second chemotherapy agent often added to treatment regimens.
• They noted that dose reductions and moderate or severe CIHL were not significantly associated with survival differences.
The authors concluded, "Using this large, multicentre cohort, benchmarks were established for the prevalence of CIHL in patients treated with cisplatin. Variations in cisplatin dosing confer additive risk for developing CIHL and warrant investigation as a potential approach to decrease the burden of therapy."
For further information:
https://www.thelancet.com/journals/lanchi/article/PIIS2352-4642(21)00020-1/fulltext
Article Source :
The Lancet Child & Adolescent Health