Coblation cryptolysis safe, effective for treatment of tonsil caseum-induced halitosis: Study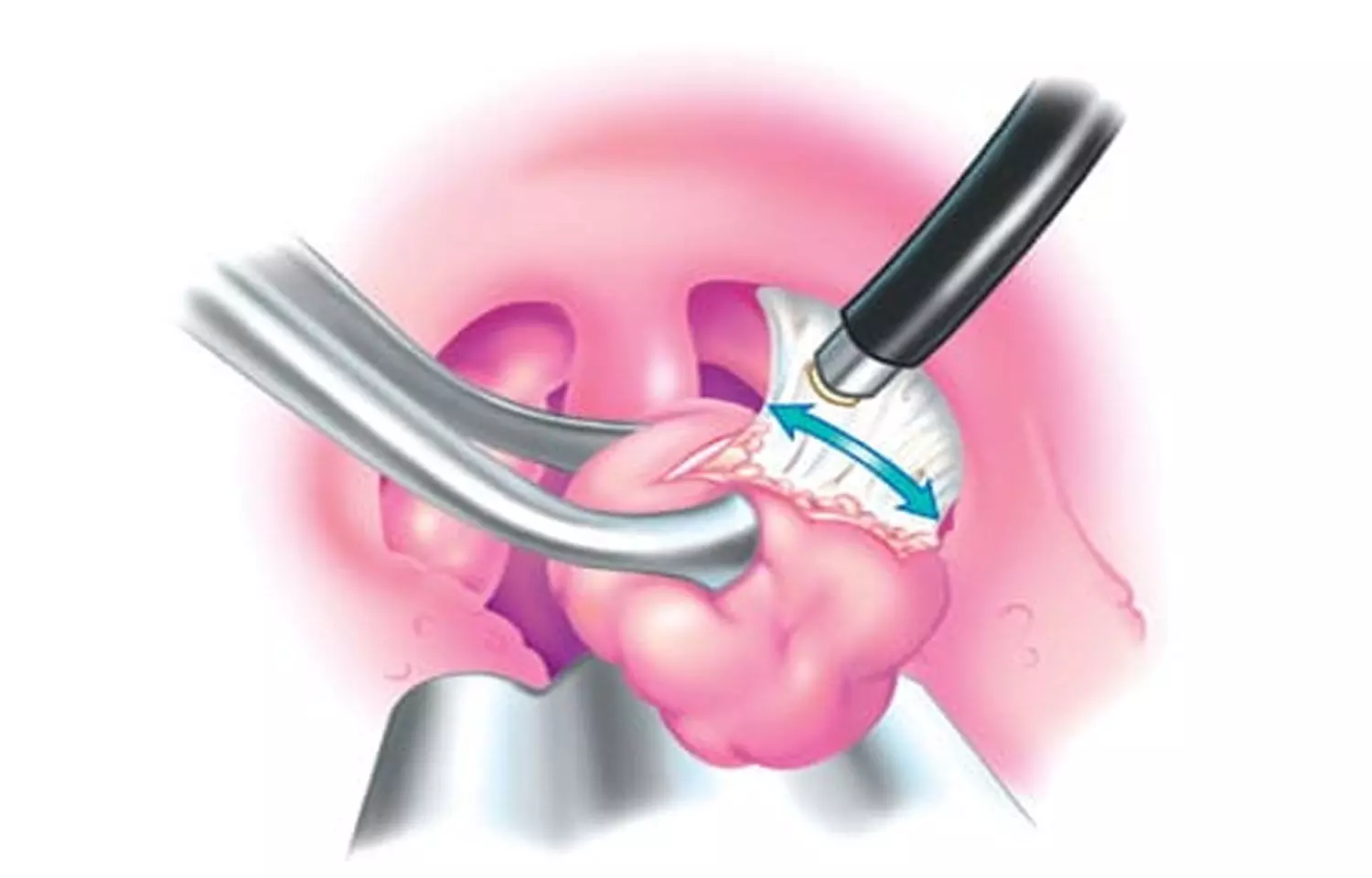 Turkey: Coblation crptolysis is a safe, effective, complication-less, minimally invasive, and practical alternative method for the treatment of halitosis (bad breath) due to tonsil caseums, a recent study in the American Journal of Otolaryngology has revealed.
Tonsil stones can cause halitosis and occur especially in crypts of palatine tonsils. Coblation cryptolysis is an alternative method for the treatment of tonsil caseum. The method includes passing a radiofrequency bipolar electrical current through a medium of normal saline which results in the production of a plasma field of sodium ions. In this study, Turgut Çelikb, Malatya Training and Research Hospital, Malatya, Turkey, and colleagues aimed to investigate the effectiveness of coblator cryptolysis treatment method in chronic caseous tonsillitis-induced halitosis.
The study included patients who underwent coblator cryptolysis surgery for halitosis due to chronic caseous tonsillitis. The efficacy of treatment and the presence of caseoma were evaluated with the Finkelstein test, organoleptic test and VAS before the procedure and at the 6th-month control after the treatment was completed.
Key findings of the study include:
At the 6th month follow-up after the procedure (a single coblation cryptolysis) 23 of the patients (82.1%) were found to have no caseum.
There was a statistically significant change in Finkelstein measurements before and after the procedure.
Organoleptic measurements demonstrated that 21 patients had no halitosis postoperatively and the mean organoleptic test score was calculated as 0.39 ± 0.79 after the procedure.
The recovery was statistically significant.
The mean VAS score before coblation cryptolysis was 8.0 ± 1.33.
6 months after a single coblation cryptolysis session, the mean VAS score was 1.25 ± 1.78. This difference was statistically significant.
"Our results suggest that coblation crptolysis is an effective, safe, minimally invasive and practical alternative method in treatment of halitosis due to tonsil caseums," wrote the authors. "We did not observe any complication after the procedure."
Reference:
The study titled, "Coblation cryptolysis method in treatment of tonsil caseum-induced halitosis," is published in the American Journal of Otolaryngology.
DOI: https://www.sciencedirect.com/science/article/abs/pii/S0196070921001769
Source : American Journal of Otolaryngology