Corticosteroid nasal spray of not much benefit for treating post COVID loss of smell: Study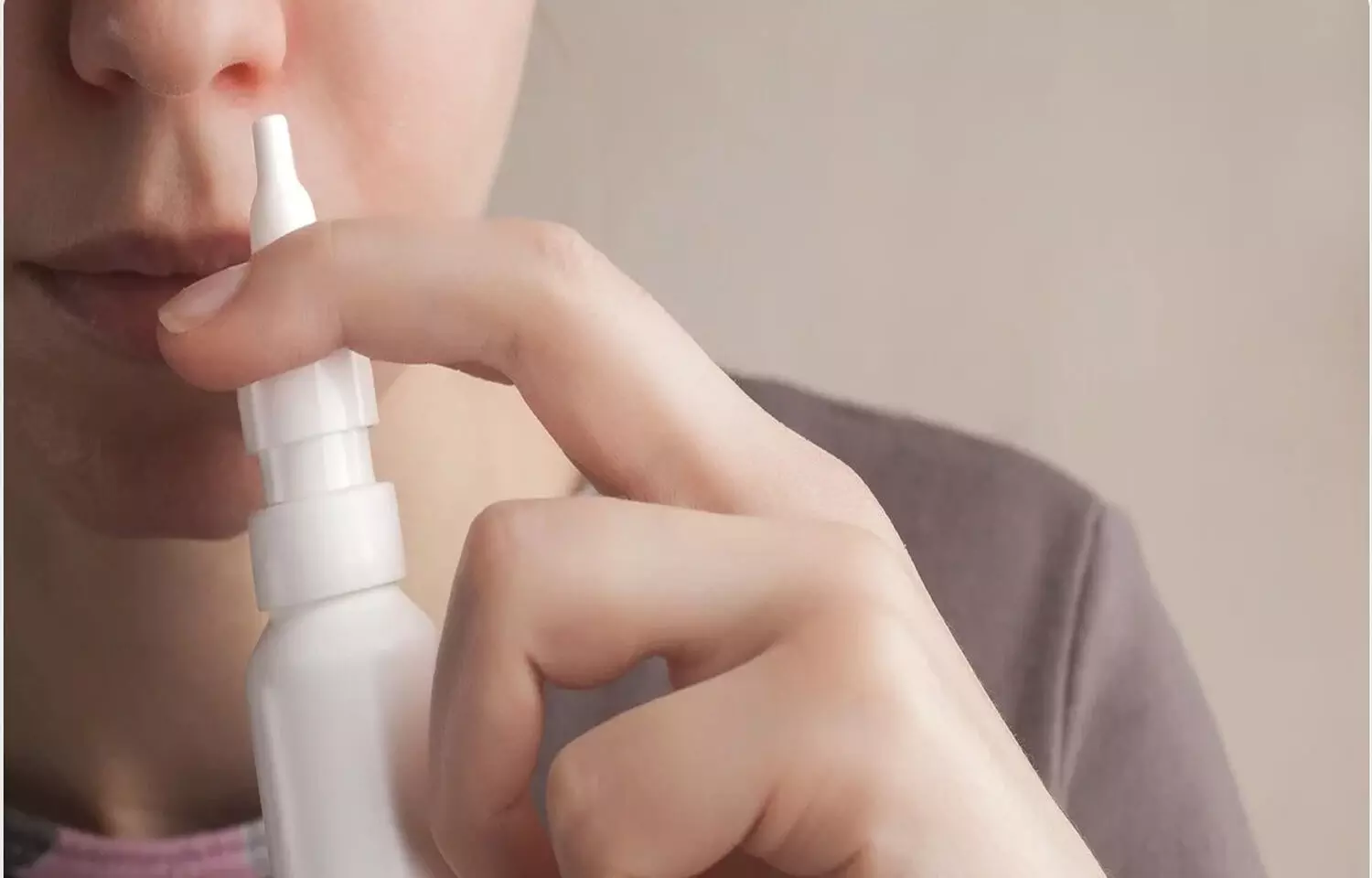 Egypt: The use of corticosteroid nasal spray for the treatment of post COVID-19 loss of smell (anosmia) offers no benefit over the olfactory training, suggests a recent study in the American Journal of Otolaryngology. According to the study, the patients who received mometasone furoate nasal spray as a topical corticosteroid showed no improvement in terms of duration of anosmia, recovery rates, and duration of anosmia.
Since its infectious outbreak in December 2019 in Wuhan in the Hubei Province of China, coronavirus has gripped the entire world causing more than 2 million deaths as of February 2021. Patients with COVID-19 infection mainly present by symptoms of the lower respiratory tract such as cough, fever, chest tightness, and dyspnea, some patients may present with upper respiratory symptoms such as olfactory dysfunction, rhinorrhea, nasal congestion, and sore throat.

Abdelrahman AhmedAbdelalim, Benha Faculty of Medicine, Benha University, Egypt, and colleagues aimed to evaluate the role of the topical corticosteroid, mometasone furoate, nasal spray in the treatment of post COVID-19 anosmia.
For the purpose, the researchers conducted a prospective, randomized, controlled trial among patients with post COVID-19 anosmia. The trial included 100 patients who were randomly assigned to two groups. Group 1 patients (n=50) received mometasone furoate nasal spray in an appropriate dose of 2 puff (100 μg) once daily in each nostril for 3 weeks with olfactory training. Group 2 patients (n=50) were advised to keep on olfactory training only.
Smell assessment was done using (Visual Analog Scale from 0 to 10). The patients were initially evaluated after their recovery from COVID-19 and followed up for 3 weeks. The smell scores were recorded weekly and the duration of smell loss was recorded from the onset of anosmia till the full recovery.
Key findings of the study include:
In both groups, the smell scores significantly improved by the end of the third week.
By comparing smell scores between both groups after 1 week, 2 weeks, and 3 weeks of treatment, there were no statistically significant differences between both groups.
In group 1, (62%) of patients completely recovered their sense of smell after 3 weeks of treatment, compared to (52%) of patients in group 2.
"Till now there is no good evidence suggesting the use of topical corticosteroid in the treatment of post COVID-19 olfactory dysfunction, and according to our results, the olfactory training can be the advice for anosmia in patients recovered from COVID-19 infection," wrote the authors.
The study titled, "Corticosteroid nasal spray for recovery of smell sensation in COVID-19 patients: A randomized controlled trial," is published in the American Journal of Otolaryngology.
DOI: https://www.sciencedirect.com/science/article/pii/S0196070920305780
Source : American Journal of Otolaryngology