Desmopressin reduces bleeding during functional endoscopic sinus surgery: Study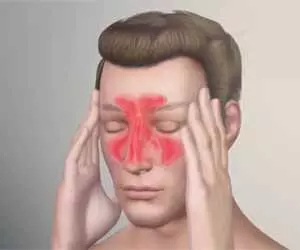 Intravenous desmopressin (DDAVP) can reduce bleeding during surgery and offer an enhanced vision for surgeon during surgery, finds a study published in the American Journal of Otolaryngology.

Literature states that desmopressin may be used to prevent bleeding in patients with mild haemophilia A, mild von Willebrand's disease, uraemia, hepatic cirrhosis, and those with various defects of platelet function. When used in relation to operations, desmopressin should preferably be given intravenously in two doses of 0.3 g/kg, the second dose being given six to eight hours after the first.
Use of desmopressin in surgery in patients without a history of bleeding was stimulated to reduce
transfusion requirements in complicated cardiac operations, in patients with massive blood loss by
drainage after cardiac operations, and in operations for idiopathic scoliosis.
Fatemeh Hajimohamadi and colleagues from the Anesthesiology Research Center, Tehran University of Medical Sciences, Tehran, Iran aimed to determine whether desmopressin (DDAVP) can alter bleeding and improves surgeon visual field and decrease operation time or lessen use of anesthesiology medication in a clinical trial study.
The authors carried out a randomized clinical trial using the permuted block randomization method. 44 patients were enrolled in study and divided into two equal intervention-control groups.
The intervention group received maximum dose of 0/2 micrograms per kg of desmopressin. In the control group, 30 min before the surgery, 100 ml of normal saline will be injected.
It was observed that the amount of bleeding was 517/17 cc in control group during surgery while it was 387/72 cc in group receiving desmopressin which is significantly lower.
The satisfaction of surgeon regarding suitable visual field was 6/45 in control group while it was 3/77 in desmopressin receivers which is lower.
Therefore, the authors concluded that intravenous desmopressin can reduce bleeding during surgery and offer an enhanced vision for surgeon during surgery but it has no potential efficacy on reduction of period of surgery and need for anesthesiology medication like remifentanil and isoflurane.
https://doi.org/10.1016/j.amjoto.2021.103024
Source : American Journal of Otolaryngology