Distance travelled to tertiary centres for rhinosinusitis treatment not linked to severity or outcomes: JAMA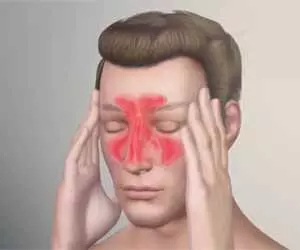 Distance travelled by chronic rhinosinusitis patients to academic tertiary care centers was not associated with disease severity, outcomes, or comorbidity burden, a recent study published in JAMA Otolaryngology Head Neck Surgery has found.
Distance Bias means a fundamental difference in disease characteristics between patients treated in tertiary care centers who are often required to travel long distances to obtain care and patients treated in their local community.
Chronic rhinosinusitis is an inflammatory disease of the paranasal sinuses and may significantly impact the quality of life.
It has been suggested that distance bias can overestimate disease severity and influence management decisions and outcomes. For example, traveling as little as 15 miles (24 km) to obtain care has been shown to be associated with outcomes in clinical trials, with patients traveling from farther away demonstrating improved outcomes.
"It has been hypothesized that patients traveling from farther away may be more committed to or focused on their health, and their corresponding habits and behaviors may be responsible for their improved outcomes," noted the authors.
Conversely, a systematic review concluded that, across a wide range of health care services, an association between traveling longer distances and worse outcomes may be present.
Therefore, the current study conducted by U.S.-based researchers tried to evaluate the association of distance traveled by a cohort of patients with chronic rhinosinusitis with baseline disease severity and treatment outcomes.
A total of 505 patients with chronic rhinosinusitis were prospectively enrolled in a multi-institutional, cross-sectional study in academic tertiary care centers between April 2011 and January 2020.
Participants self-selected continued appropriate medical therapy or endoscopic sinus surgery.
The 22-item Sinonasal Outcome Test (SNOT-22) and Medical Outcomes Study Short-Form 6-D (SF-6D) health utility value scores were recorded at enrollment and follow-up. Data on the distances traveled by patients to the medical centers, based on residence zip codes, and medical comorbid conditions were collected.
Inclusion criteria comprised adult study participants ≥18 years with a diagnosis of CRS as defined by the American Academy of Otolaryngology-Head and Neck Surgery that was assigned by a practicing rhinologist.
Exclusion criteria included patients with comorbid diagnoses of primary ciliary dyskinesia, cystic fibrosis, neurodegenerative disorders, immunodeficiency (receiving active treatment with immunomodulatory medications), or autoimmune-related sinonasal disease; women who were pregnant or considering becoming pregnant; and incarcerated individuals.
Patients were not considered for this study if they reported a history of endoscopic sinus surgery (ESS) in the 6 months preceding enrollment.
The median age for the 505 participants was 56.0 years, 261 were men, 457 were White, and 13 were Hispanic or Latino.
Patients traveled a median distance of 31.6 miles.
The researchers found that the baseline and post-treatment SNOT-22 scores, as well as baseline and posttreatment SF-6D scores, were not associated with distance.
They also found that:
1. There was no clinically meaningful correlation between distance traveled and mean comorbidity burden.
2. Patients with a history of endoscopic sinus surgery were more likely to travel long distances to obtain care.
"Although this cross-sectional study found that some patients appear more willing to travel longer distances for chronic rhinosinusitis care, results suggest that distance traveled to academic tertiary care centers was not associated with disease severity, outcomes, or comorbidity burden. These findings argue for greater generalizability of study results across various cohorts independent of distance traveled to obtain rhinologic care," the researchers concluded.
For further reference log on to:
JAMA Otolaryngol Head Neck Surg. Published online May 5, 2022. doi:10.1001/jamaoto.2022.0268
Source : JAMA Otolaryngol Head Neck Surg.