Hypoglossal Nerve Stimulation may benefit elderly with Insomnia and Sleep Apnea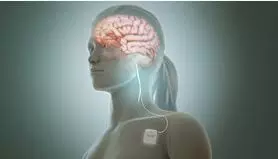 Hypoglossal Nerve Stimulation was successful in treating a complex veteran population with comorbid insomnia and sleep apnea (COMISA) refractory to positive airway pressure when examining measures of treatment adherence and efficacy, claimed a recently published study in Otolaryngology-Head and Neck Surgery.
Insomnia and sleep apnea frequently co-occur, with additive effects of both disorders presenting clinicians with unique treatment challenges compared to one disorder alone. The hypoglossal nerve stimulator (HNS) is a promising treatment for patients with comorbid insomnia and sleep apnea (COMISA), many of whom have positive airway pressure (PAP) intolerance.

Researchers aimed to determine adherence to and efficacy of HNS in veterans with COMISA refractory to PAP therapy compared to those with obstructive sleep apnea alone (OSA only).
The study design was a Retrospective case series in a single, academic Veterans Affairs medical center.Review of clinical records, pre- and postoperative polysomnography, and clinical measures of obstructive sleep apnea (OSA), sleepiness, and insomnia was conducted in 53 consecutive cases of veterans with OSA undergoing HNS implantation. HNS adherence was obtained at postoperative visits. HNS adherence and efficacy were compared between individuals with COMISA and OSA only.
Data analysis revealed the following facts.
· COMISA was noted in 30 of 53 (56.6%) veterans studied.
· There was no significant difference between HNS adherence in patients with COMISA and OSA only (5.6 vs 6.4 h/night, P = .17).
· HNS implantation improved polysomnographic and clinical measures of OSA and sleepiness in both COMISA and OSA only, and 56.5% (13/23) of patients with COMISA self-reported improvement in insomnia after surgery.
The authors wrote."Future studies of patients with COMISA undergoing HNS will examine effective combination therapy targeting insomnia and a multidisciplinary effort to optimize treatment."
For the full article follow the link: Dhanda Patil R, Hong MP, Ishman SL. Hypoglossal Nerve Stimulation in Veterans With Comorbid Insomnia and Sleep Apnea. Otolaryngology–Head and Neck Surgery. January 2021. doi:10.1177/0194599820982638
Primary source: Otolaryngology–Head and Neck Surgery
Source : Otolaryngology–Head and Neck Surgery