Intranasal Povidone-iodine effectively limits COVID-19 spread, Finds study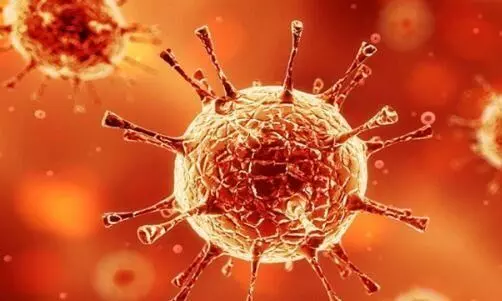 An antiseptic nasal spray containing povidone-iodine may help curb transmission of the new coronavirus, according to recent research.

Transmission reduction has mainly focused on the use of physical barriers and personal protective equipment. However, multiple decontaminants have also been advocated. But, Povidone-iodine has been a primary solution given its proven in vitro efficacy against SARS-CoV and the Middle East respiratory syndrome. Also, its oral antiseptic solution was recently demonstrated specifically against SARS-CoV-2 even at low concentrations.
"The variable severity witnessed during the COVID-19 pandemic may be due to variable transmission of the virus from the nasal cavity to the lungs in positive patients. Therefore, trans-nasal viral inactivation may not only prevent person-to-person spread of the virus, but may also diminish the severity of disease in patients by limiting the spread and decreasing viral load delivered to the lungs", says Samantha Frank, MD at the University of Connecticut School of Medicine, Farmington in her report in JAMA Otolaryngology-Head and Neck Surgery.
In test tube experiments, otolaryngologists found that a povidone-iodine nasal spray inactivated the virus in as little as 15 seconds. The nasal spray they tested is typically used to disinfect the inside of the nose before surgery. Formulations designed for use on the skin are not safe in the nose, the researchers note.
This controlled in vitro laboratory research study used 3 different concentrations of study solution and ethanol, 70%, as a positive control on test media infected with SARS-CoV-2. Test media without virus were added to 2 tubes of the compounds to serve as toxicity and neutralization controls. Ethanol, 70%, was tested in parallel as a positive control and water only as a negative control.
The researchers came out with the following findings-
Povidone-iodine nasal antiseptics at concentrations (0.5%, 1.25%, and 2.5%) completely inactivated SARS-CoV-2 within 15 seconds of contact
The ethanol, 70%, positive control did not completely inactivate SARS-CoV-2 after 15 seconds of contact.
The nasal antiseptics tested performed better than the standard positive control routinely used for in vitro assessment of anti–SARS-CoV-2 agents at a contact time of 15 seconds
No cytotoxic effects on cells were observed after contact with each of the nasal antiseptics tested.
Hence, the authors concluded that "Povidone-iodine nasal antiseptic solutions at concentrations as low as 0.5% rapidly inactivate SARS-CoV-2 at contact times as short as 15 seconds. Intranasal use of PVP-I has demonstrated safety at concentrations of 1.25% and below and may play an adjunctive role in mitigating viral transmission beyond personal protective equipment."
Source : JAMA Otolaryngology - Head and Neck Surgery