Monopolar Electrocautery Better Than Plasma Ablation for tonsillectomy in kids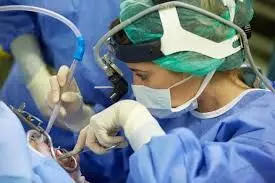 Tonsillectomy is one of the most common pediatric surgical procedures performed by otolaryngologists. It is estimated that 530,000 tonsillectomies are performed each year in children under 15 years of age. A recent study suggests that monopolar electrocautery and plasma ablation have a similar effect in relieving obstructive breathing disorders (OBD). However, they noted that monopolar electrocautery has better surgical outcomes and cost-effective when compared with plasma ablation. The study findings were published in the International Journal of Pediatric Otorhinolaryngology on February 20, 2021.

Since the first tonsil removal was performed by Celsus in 30 BC, multiple surgical techniques and a variety of instruments have evolved: electrocauterization, laser dissection, cryosurgery, bipolar dissection scissors, coblation-assisted tonsillectomy, and ultrasonic scalpel tonsillectomy. During recent decades, electrocautery and plasma ablation are most commonly used and preferred over other instruments. Previous study findings on comparing the effectiveness of electrocauterization and plasma ablation remain controversial. Therefore, researchers of Lebanon conducted a study to compare the low-priced monopolar electrocautery to the high-priced, worldwide used, plasma ablation in tonsillotomy among children aged between three and twelve years, suffering from obstructive breathing disorders (OBD), with respect to postoperative pain, bleeding and related morbidities.
It was a randomized case-control study on 103 children aged between three and twelve years suffering from OBD, secondary to tonsillar hypertrophy, in the Eye and Ear Hospital International- Lebanon. Researchers evaluated the postoperative pain using age-adequate validated scales: "FLACC-R" (Face, Legs, Activity, Cry, Consolability-Revised) for children aged less than five years, and "Wong-Baker faces" for older children. Additionally, they evaluated postoperative outcomes using Pain-PROM (Patient-reported Pain-Related Outcome Measures) and TAHSI (Tonsil and Adenoid Health Status Instrument) scales.
Key findings of the study were:
• Upon analysis, the researchers found a higher rate of analgesic use and severe pain among patients in the plasma ablation group compared to the monopolar electrocautery group.
• They found that longer operative duration was significantly associated with higher pain scores, and the plasma ablation technique yielded significantly higher operative mean duration.
• After 10 days post-surgery, researchers noted that a significantly higher percentage of children reported overall high pain severity and more than expected overall pain when using the plasma ablation technique compared to the monopolar electrocautery one.
• However, they noted similar bleeding rates with no difference, one month post-operatively.
The authors concluded, "When compared to plasma ablation, monopolar electrocautery, can provide the same efficiency in relieving OBD in healthy children, with equal overall bleeding rates, but significantly lower cost, operating time, pain scores and need for analgesics."
For further information:
Article Source :
 International Journal of Pediatric Otorhinolaryngology