Tongue shock therapy beneficial for tinnitus, claims study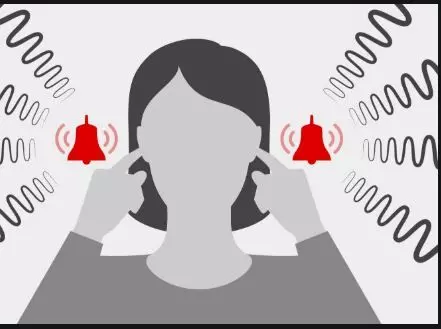 In a very interesting, first-of-its-kind, pioneering report, researchers have pointed out that shocking the tongue—combined with a carefully designed sound program—can relief symptoms of the ringing ear disorder i.e. tinnitus, even upto 1 year later.

Tinnitus is the perception of noise or ringing in the ears. A common problem, tinnitus affects about 15 to 20 percent of people. Tinnitus isn't a condition itself — it's a symptom of an underlying condition, such as age-related hearing loss, ear injury or a circulatory system disorder.
Paired stimulation has recently shown promise for treating a brain condition known as tinnitus. There is still no clinically recommended device or drug treatment for this condition . Animal research and pilot human studies have shown that bimodal neuromodulation combining sound and electrical somatosensory stimulation (30), including tongue stimulation, can drive extensive plasticity in the auditory system and improve tinnitus symptoms. Electrical somatosensory stimulation can broadly activate or modulate neurons throughout the auditory pathway, from the brainstem up to the auditory cortex, and in emotional and attentional centers . Pairing specific acoustic and somatosensory stimuli can drive enhanced modulation within brain regions linked to tinnitus.
To investigate this bimodal neuromodulation approach in humans, a research team led by Brendan Conlon, evaluated a noninvasive device that delivers sound to the ears and electrical stimulation to the tongue in a randomized, double-blinded, exploratory study that enrolled 326 adults with chronic subjective tinnitus.
Participants were randomized into three parallel arms with different stimulation settings. Clinical outcomes were evaluated over a 12-week treatment period and a 12-month post treatment phase.
On analysis the following facts emerged.
For the primary endpoints, participants achieved a statistically significant reduction in tinnitus symptom severity at the end of treatment based on two commonly used outcome measures, Tinnitus Handicap Inventory (Cohen's d effect size: −0.87 to −0.92 across arms; P < 0.001) and Tinnitus Functional Index (−0.77 to −0.87; P < 0.001).
Therapeutic improvements continued for 12 months after treatment for specific bimodal stimulation settings, which had not previously been demonstrated in a large cohort for a tinnitus intervention.
The treatment also achieved high compliance and satisfaction rates with no treatment-related serious adverse events.
'These positive therapeutic and long-term results motivate further clinical trials toward establishing bimodal neuromodulation as a clinically recommended device treatment for tinnitus.' said the team.
· For full article click on link: 10.1126/scitranslmed.abb2830
Source:SCIENCE TRANSLATIONAL MEDICINE |
Source : SCIENCE TRANSLATIONAL MEDICINE |