Tracheostomy with in week of ventilator support lowers rates of associated pneumonia: JAMA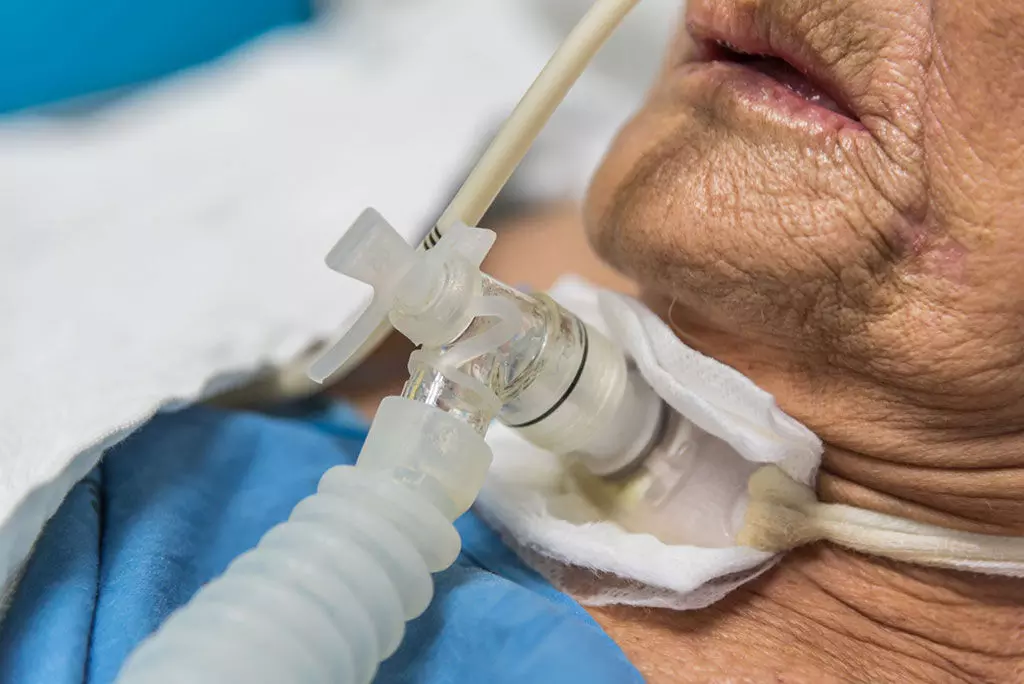 A recent research reveals that tracheostomy placement no more than 7 days after ventilator support may lower the rates of ventilator-associated pneumonia and ventilator duration.

The study is published in the JAMA Otolaryngology- Head & Neck Surgery.
The timing of tracheostomy placement in adult patients undergoing critical care remains unestablished. Previous meta-analyses have reported mixed findings regarding early vs late tracheostomy placement for ventilator-associated pneumonia (VAP), ventilator days, mortality, and length of intensive care unit (ICU) hospitalization.
Hence, Kevin Chorath and associates from the Department of Otorhinolaryngology, University of Pennsylvania, Philadelphia carried out this study to compare the association of early (≤7 days) vs late tracheotomy with VAP and ventilator days in critically ill adults.
The authors included randomized clinical trials comparing early and late tracheotomy with any of the primary outcomes, VAP or ventilator days. Two independent reviewers conducted all stages of the review. Seventeen unique trials with a cumulative 3145 patients (mean [SD] age range, 32.9 [12.7] to 67.9 [17.6] years) were included in this review.
The Preferred Reporting Items for Systematic Reviews and Meta-analyses guideline was followed. Pooled odds ratios (ORs) or the mean difference (MD) with 95% CIs were calculated using a random-effects model.
Primary outcomes included VAP and duration of mechanical ventilation. Intensive care unit days and mortality (within the first 30 days of hospitalization) constituted secondary outcomes.
The following key facts were seen-
Individuals undergoing early tracheotomy had a decrease in the occurrence of VAP (OR, 0.59 [95% CI, 0.35-0.99]; 1894 patients) and experienced more ventilator-free days (MD, 1.74 [95% CI, 0.48-3.00] days; 1243 patients).
Early tracheotomy also resulted in fewer ICU days (MD, −6.25 [95% CI, −11.22 to −1.28] days; 2042 patients).
Mortality was reported for 2445 patients and was comparable between groups (OR, 0.66 [95% CI, 0.38-1.15]).
Therefore, the authors concluded that "Compared with late tracheotomy, early intervention was associated with lower VAP rates and shorter durations of mechanical ventilation and ICU stay, but not with reduced short-term, all-cause mortality."
These findings have substantial clinical implications and may result in practice changes regarding the timing of tracheotomy in severely ill adults requiring mechanical ventilation, they further added.
Source : JAMA Otolaryngology- Head & Neck Surgery