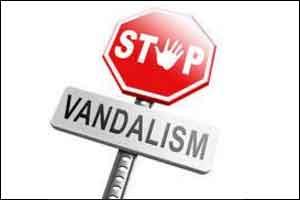 Kolkata: A 13-year-old boy died at a hospital in south west Kolkata following which his family members resorted to vandalism, heckled the doctors and pelted stones at policemen, a police official said. Media reports state that a mob of almost 100 people, vandalised the entire hospital, breaking precious hospital machinery including ventilators. The mob also assaulted the hospital personnel, including doctors, Medical Superintendent and nurses, later pelting stones at the police when they tried to intervene
Four people have been detained for their alleged role in vandalism at the ESI Medical College and Hospital in Joka, a senior Kolkata Police official added.
Family members of Bibek Sarkar, a resident of Taratala area, alleged that he died this morning due negligence on part of the hospital authorities.
"The ICU has been entirely vandalized. Hospital officials, including the superintendent and doctors were beaten up and stones were pelted at policemen. Four people have been detained and we are looking into the matter," the official told PTI.
When contacted, one of the boy's relatives claimed that the hospital authorities had for the last two days denied admission to the teenager, who was suffering from high fever and was vomiting blood.
"On both the occasions, the hospital had sent him back after just prescribing some medicines. As his condition worsened, we took him to the hospital this morning. After several requests, he was admitted to the emergency ward.
"Bibek was rushed to the ICU without letting us know the reason, and within minutes they declared him dead. It is because of their negligence that he has died," the relative alleged.
Following the death, all the known-to of the family gathered and created a ruckus on the spot at the ICU. The extent of the damage was such the staff while saving their lives had to rush to move the other patients out of the ICU.
0 comment(s) on Bengal Hospital: Doctors assaulted, ICU Vandalised, Ventillators broken after patient death