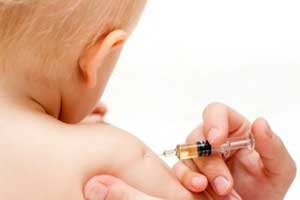 Jalandhar: The Jalandhar Deputy Commissioner said on Tuesday that each and every child in the age group of nine months to 15 years old will be vaccinated under mass MR immunization drive.
Launching a program under the ongoing campaign at the local Swami Sant Dass School, the Deputy Commissioner said with the strenuous efforts of all the stakeholders, the district would soon emerge as a leading district to complete the ongoing drive.
Till yet, the district has achieved the target of immunizing more than 30 percent of the children between the age group of nine months and 15 years.
Mr.Sharma said now the health department should further make concerted efforts for completing the ongoing drive to benefit the children.
0 comment(s) on Every child will be covered under MR immunization drive