Excess Payment of Rs 70 lakh made to Doctors, Consultants at Safdarjung Hospital : CAG report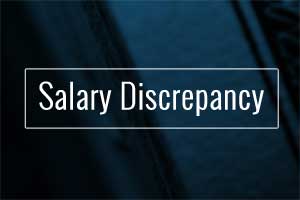 New Delhi: The Comptroller and Auditor General (CAG) has picked holes in pay fixation of 52 doctors and consultants of the Safdarjung Hospital here, saying incorrect calculations led to an excess payment of over Rs 70 lakh for over one and half years.

It said the state-run hospital failed to ensure that the quantum of Non Practicing Allowance (NPA) used for pay fixation in terms of Central Civil Service Rules, 2016, did not exceed the NPA plus basic pay i.e Rs 85,000.

"This resulted in excess payment of NPA aggregating Rs 70.85 lakh," CAG said in its report tabled in the parliament today.

It noted that there was no internal mechanism in the hospital for post facto checks of pay fixation, thereby entailing "a risk of discrepancies remaining undetected for prolonged periods".

In its reply to the auditing body, the state-run hospital said the pay of the doctors and consultants had been re-fixed and the recovery had started from September, 2017 onwards.

The CAG also took on the prestigious Indian Council of Medical Research (ICMR), saying improper planning in procurement of equipment resulted in equipment worth Rs 1.52 crore lying idle and those worth Rs 2.13 crore not being put to optimal use for more than five years.

In its report on health institutes, the national auditing body also criticised the way of procurement and maintenance of equipment in the Post Graduate Institute of Medical Education and Research, Chandigarh.

It said the institute's failure to effectively invoke contractual remedies and incorrect calculation made it lose Rs 1.46 crore.

"The institute lacked an established procedure in the form of a procurement manual that could ensure effective procurement management and timely acquisition of equipment.

"This resulted in procurement being made on an ad hoc basis, rush of expenditure towards the end of the financial year and delays in progressing of procurement cases," the CAG added in its report.