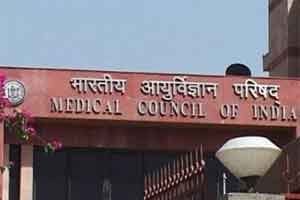 New Delhi : The recently issued clarification by the Union Ministry of Health and Family Welfare in the form of 50 frequently asked questions on the impending National Medical Commission Bill 2017, comes as a setback to the existing employees of the Medical Council of India, as the health ministry has clarified that it does not intend to extend their services once the Commission comes into existence, given the past legacy of MCI.
Medical Dialogues team had earlier reported that As per the provisions of  NMC 2017 Bill, employees of the Medical Council Of India shall be immediately terminated with a 3 months severance package, as soon as the National Medical Commission comes into effect. Section 58 deals with the issue of Employees and their termination.
Facing disastrous consequences on their livelihood, the MCI employees had sought the help of the PMO office, stating that all of them should not be made victim due to the activities of a few black sheep. The employees had further requested that instead of their termination, the government should either utilise their services in the new commission, or in any other establishment of the government.
Read Also: National Medical Commission will take away our jobs: MCI employees decry to PMO 
 However, the recently issued FAQs by the MOH, deal with the question "Retrenchment of existing MCI staff will cause hardship" clearly voicing out its intention not to retain the existing employees reading
Adequate compensation will be paid to all such employees as specified in Proviso 2, Section 58(3) of the Act. In view of the past legacy of MCI, it will not be advisable to take these employees into the NMC secretariat.
Read Also: Busting All Myths: Health Ministry releases whooping 50 FAQs on National Medical Commission
10 comment(s) on Existing MCI staff will NOT be retained in NMC: Health Ministry