Expedite medicine purchase for govt hospitals: Maha CM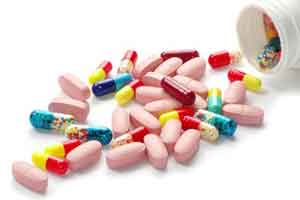 Mumbai: Maharashtra Chief Minister Devendra Fadnavis has ordered the experts to be hired in order to speed up the purchase of medical equipment and medicines for government hospitals.
The chief minister held a review meeting of the public health department, which has annual procurement budget of Rs 1,000 crore.
Facing flak for delays in the purchase of medicines and machinery, the government today asked the officials to streamline and expedite the procurement.
Some officials pointed out during today's meeting that there was a lack of "technical expertise" needed for this.
Fadnavis then ordered that experts should be hired immediately, said a senior official from the public health department.
"The medicine procurement is generally carried out by Haffkin Corporation, but they do not have sufficient staff. The public health department has so far sent a demand for Rs 300-crore worth medicines but they could float tenders for only Rs 128 crore," the official said.
At present, the department has a stock of medicine which is sufficient for next three months, he said.
There are over 75 government hospitals in the state.