Extreme Lawlessness: Gynaecologist attacked with sickle for refusing to perform MTP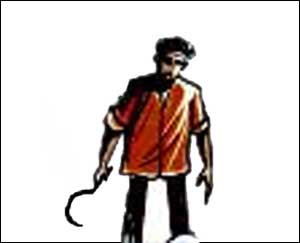 Pune: Taking lawlessness to an extreme degree, a gynaecologist from Sangvi was attacked by a man with a sharp weapon after he refused to medically terminate the pregnancy (MTP) of the woman on the suspicision that she was more than 20 weeks pregnant.
The case started two weeks ago, when the attacker came to meet doctor Amol Bidkar, who runs a maternity centre at Kate Puram Chowk in Pimple Gurav area along with his live-in partner. Suspecting that the pregnancy was in its 5th month, the doctor refused to perform MTP on her. With the man pressing the doctor, he explained that it is illegal to terminate pregnancy beyond 20 weeks.
However, on saturday night, the man returned with a mob and again pressed the doctor to reconsider the abortion. When the doctor refused, the man attacked him with a sickle like long-bladed weapon ('koyta'). The doctor sustained injuries on his left shoulder and on three fingers of the left hand, which were wounded in the attack. Fortunately, he managed to pushed them away and fled his own clinic.
" a gang of ruffians led by the man broke into his clinic and pressed him to reconsider. One person stood outside the doctor's cabin while one stood out on watch outside the clinic. When Dr. Bidkar flatly refused, he was assaulted with a sharp weapon and sustained injuries on his shoulder. Fortunately, he is out of danger," said Dr. Pradeep Nanaware, president, Sangvi-Pimple Gurav Doctors Association told the HINDU.
After the incident, doctors  Sangvi-Pimple Gurav Doctors association gathered at the Sangvi police station and demanded that the miscreants be nabbed immediately.
Deccan Chronicle adds that the police has registered a case and arrested the atttacker, one Suryawanshi from the Kirkee area . DCP Ganesh Shinde said, "We have nabbed the accused and he is in our custody."