Facebook adds new feature to encourage blood donation in India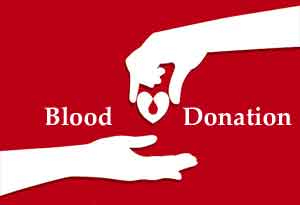 New Delhi: Social networking giant Facebook is rolling out a new feature that will enable individuals and blood banks to connect easily with donors.
The feature, which has been designed for India, will go live on October 1.
Facebook will also show a message on users News Feed to encourage them to sign up as a donor. They would be asked to share their blood group and whether they have donated blood before.
In case someone is in need of blood, they will be able to create a special type of post containing the information donors need to offer help, like blood group required, hospitals name and contact persons phone number.
"India, like many countries, has a shortage of safe blood. We noticed many times, people turn to platforms like Facebook and WhatsApp to find donors," Ritesh Mehta, Head of Programs for Facebook South Asia, told PTI.
He added that thousands of people seek blood donors on Facebook each week and this tool is designed to make it more efficient by bringing blood donors and people in need together.
"Our research suggested that when people have better information and tools, they are more willing to donate blood and it is also easier to find donors," he said.
All the donor information will remain private and set to only me by default unless people choose to share their donor status on their timelines, Facebook Product Manager (Health) Hema Budaraju said.
She added that the feature (to be available on Android and mobile web) is being rolled out first in India.
Budaraju said people, and organizations like blood banks, hospitals in Delhi and Hyderabad will be able to connect with blood donors on Facebook. This will be extended to other cities over the next few weeks.
Once a request is created, Facebook will notify blood donors who may be nearby. Donors can then contact the requestor directly through WhatsApp, Messenger or a phone call.
However, the donors information will not be available to the requestor unless the donor himself/herself explicitly provides it.
"As part of our research, we spoke to blood banks, hospitals, NGOs and industry experts to understand the challenges," Budaraju said adding that the intent is also to raise awareness about blood donation in the country.