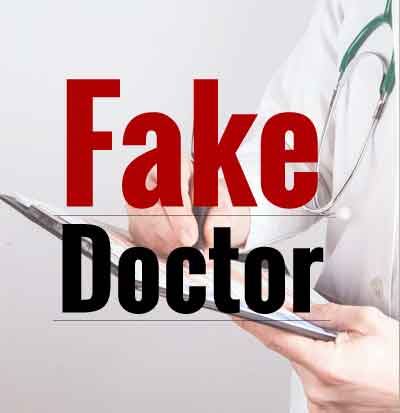 AHMADABAD: Many often now a days we come across,  herbal alternatives to many medical procedures and given the non-invasive nature of many of these therapies, patients tend to opt of the same.  Popular among them are the herbal therapies for weight loss and skin improvements, with many clinics now offering these cosmetology options through herbal mechanisms,
One such "Clinic", however, recently faced the wrath of the local consumer court for failing on the promise to a man to remove his facial hair permanently. The court ordered the clinic to return the entire fee of Rs 2000 to the patient.
The case is that of one Jawahar Panjabi who wanted to get rid of his facial hair ( beard) and came across Navjivan Clinic, through advertisements in local dailies. The clinic, through the advertisements guaranteed permanent facial hair removal via ayurvedic treatment.
Panjabi went to the clinic, where the clinic owner Maheshbhai Dabhi, guaranteed on the success of the treatment, even signing an agreement on Rs 20 stamp paper that if the treatment failed, the patient would get an entire refund of the fee,which was Rs 20,000.
However, even after 15 months of treatment, the while 60% of his facial hair was gone, the remaining of the client's beard continued to grow. Dissatisfied, he approached the consumer court demanding his money back as the treatment was not 100% success as promised.
Before the court, the owner of the clinic stated that Panjabi was not regular and had stopped treatment midway; hence the service did not yield expected results. He also argued that Panjabi did not follow the dietary chart prescribed by him reports TOI. To substantiate his claims, the owner showed videos which showed that 60% of the beard was gone, which the client agreed but again stated that it was not 100% removal as promised.
The court after going through all documentation discovered that the clinic owner Dabhi was not a qualified ayurvedic practitioner having no degree/qualification in Ayurveda. He had studied up to SSC but was not registered with Ayurvedic Council as Vaidraj
Stating that the man was not an expert in Hair removal, the consumer court ordered him to return the entire fee to the Panjabi along with Rs 3,000 extra towards compensation for mental agony and legal expenditure.
0 comment(s) on Fake Ayurvedic Doctor, Clinic fined Rs 20,000 for false claim of Herbal Hair Removal