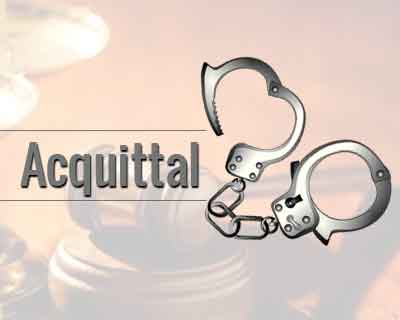 Karnataka: In a relief to two doctors formerly associated with the State-owned Victoria Hospital, Bengaluru, the High court has acquitted them on charges of corruption, for which they had earlier sentenced to 7 years imprisonment.
The case involved these two doctors allegedly granting a false medical certificate to one Abdul Karim Telgi, who was the prime kingpin in a multicrore stamp paper racket. On June 2007, a special court for CBI cases in a verdict had held them guilty of corruption and sentenced both the doctors K.H. Jnanendrappa as well as K.M. Channakeshava and Telgi to seven years imprisonment under the provisions of the Prevention of Corruption Act. Additionally, both the doctors had been fined Rs 14 lakhs each, while a fine of Rs. 25 lakh was imposed on Telgi.  Challenging the said verdict, the doctors had filed an appeal with the High Court in 2007 itself
Hindu reports that the Division Bench comprising Justice Ravi Malimath and Justice John Michael Cunha passed the order while allowing the appeals stating that there was no evidence to prove charges of corruption against these two doctors, who were public servants, that they had accepted bribe from Telgi for granting him medical certificate with false reasons to help him to get bail on health grounds.
0 comment(s) on Fake Medical Certificate Case: 2 Doctors acquitted of 7 years imprisonment