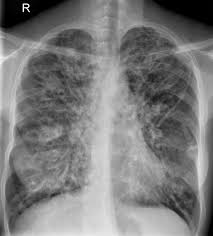 The U.S. Food and Drug Administration approved the first drug for cystic fibrosis directed at treating the cause of the disease in people who have two copies of a specific mutation.
Orkambi (lumacaftor 200 mg/ivacaftor 125 mg) is now approved to treat cystic fibrosis (CF) in patients 12 years and older, who have the F508del mutation, which causes the production of an abnormal protein that disrupts how water and chloride are transported in the body.
CF is a serious genetic disorder that results in the formation of thick mucus that builds up in the lungs, digestive tract and other parts of the body leading to severe respiratory and digestive problems, as well as other complications such as infections and diabetes.
Orkambi received FDA's breakthrough therapy designation because the sponsor demonstrated through preliminary clinical evidence that the drug may offer a substantial improvement over available therapies. In addition, the FDA granted Orkambi orphan drug designation because it treats cystic fibrosis, a rare disease. Orphan drug designation provides financial incentives, like clinical trial tax credits, user fee waivers, and eligibility for market exclusivity to promote rare disease drug development.
0 comment(s) on FDA approves drug for Cystic Fibrosis