FIR against Senior Apollo Neurologist for allegedly slapping an assistant sub-inspector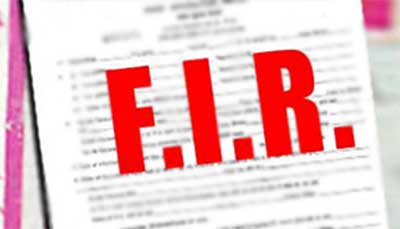 New Delhi: A case has been registered by the Sarita Vihar police station, New Delhi against a senior neurologist working at Indrasprastha Apollo Hospital for allegedly slapping an assistant sub-inspector (ASI) of the Haryana Police.

As per the complaint, the incident allegedly took place on the 17th of December 2016, at the premises of Apollo Hospital, where the ASI had gone to meet the doctor with an arrest warrant.

The arrest warrant, reports Indian Express, was issued by the Judicial Magistrate, in a case where the doctor was a witness, but failed to turn up for a single court hearing so far, prompting the warrant.  The complaint against the doctor states ASI showed the warrant to the doctor, but he dismissed it by saying it was "fake", telling the ASI to arrest him if he had the courage to do so.

"The doctor said that the ASI belonged to a gang and that three months ago, another person had come with a similar warrant. When the doctor got it checked, that one turned out to be a false case. But when the ASI showed the doctor the DD entry for the warrant at Sarita Vihar police station, he stood up, held the ASI's collar and slapped him thrice," stated the FIR. It added that the doctor then asked the ASI to leave.

Speaking about his account, the concerned doctor told Indian Express "I don't even know what the case is all about — for which I was issued summons from Palwal court and in which I have become a witness. The policeman did not show me his identification and he could have been an impostor. When I inquired a bit more, the ASI got nervous and fell to my feet saying that he has to feed his children. The allegations that I had slapped the ASI are completely false as I just asked him to leave. The police should have confirmed the incident before registering an FIR… People can say anything."

A case has been registered against the doctor under sections 186, 332, 353 and 341 of the IPC. Apollo Hospital did not comment on this issue.