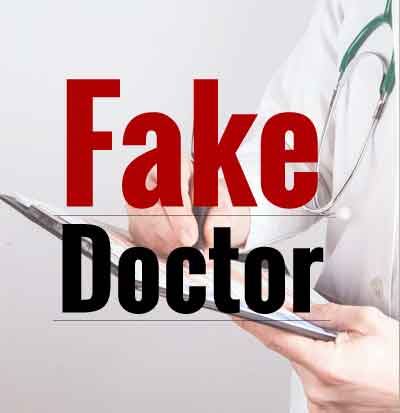 Australian authorities have been left baffled after the discovery that a fake impostor had been practicing as a medical practitioner in the country for the past 11 years. The man has been now identified as Shyam Acharya, who was working or NSW Health  as a junior doctor from 2003 to May 2014 at hospitals in Manly, Wyong, Hornsby and Gosford.
Telegaph reports that Impostor foreign doctor Shyam Acharya faked his way into Australia on a stolen identity and treated patients in the state's hospitals and emergency departments for more than 10 years.Australian authorities further informed the media that Shyam Acharya had stolen the identity of an Indian Doctor to get the employment in NSW Public Health.  His case was mentioned at Downing Centre Local Court in Sydney. The country has been shocked with the scandal, even more so thinking how the impostor managed to get passed border protection, and even practice as a doctor in the country for 11 years. He had been even awarded citizenship of the country, reports BBC
It was in November 2016, when the Australian Health Practitioner Regulation Agency began investigating him for "falsely holding himself out as a registered medical practitioner". NSW Health was notified shortly afterwards and launched its own investigation, deputy secretary Karen Crawshaw stated.
Ms Crawshaw further said, "It is alleged in these proceedings that Mr Acharya appropriated another doctor's name and medical qualifications while living in India and that he used these stolen and other fraudulent documents to gain registration falsely with the Medical Board of NSW."
"The matters currently before the court do not deal with how he was able to enter and leave Australia or how he obtained Australian citizenship in the name of the other doctor."
He has been charged under section 116 of the Health Practitioner National Regulation Law (NSW), which makes it an offence to use a title that could make others believe you are a registered medical professional. Mr Crawshaw said, if he convicted against the said charges he would have to faces a fine of up to $30,000.
Speaking with Telegraph, Mr Crawshaw said, "It is noted that Mr Acharya's involvement was only as one of a number in the clinical team that treated the patient. NSW Health has notified solicitors acting for the patient."
"The Medical Council of NSW and the Health Care Complaints Commission have advised they have received no complaints about Mr Acharya."
Authorities have been unable to find or contact Mr Acharya, saying his current whereabouts are unknown.
16 comment(s) on Firangi Quack: Fake Indian Doctor in Australia Discovered after 11 years of practice